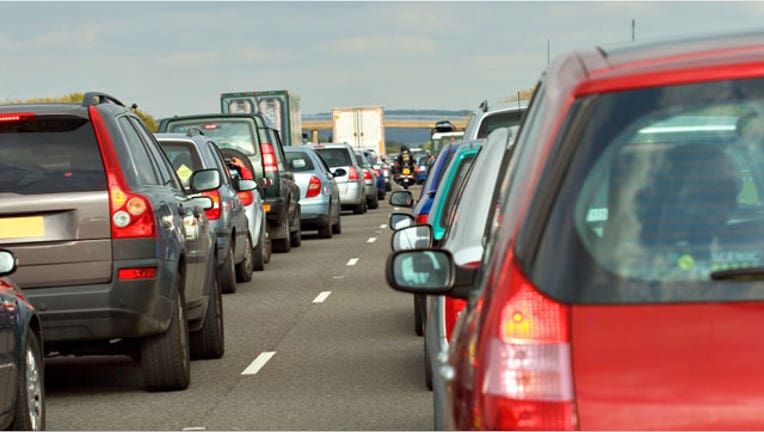 Are you wasting money on auto insurance? There's a good chance the answer is "yes" - not because you are a bad driver or a high risk, but because you overlook some of the best ways to save.
Here are seven silly ways you may be wasting hundreds of dollars on car insurance.
1. Failing to comparison shop
You may be the type of driver who sticks with an insurance company year after year, through thick and thin. And in some cases, that's just fine, says Christie Hyde, spokesperson for AAA.
If you have a solid history with an insurance company, that could be the best bet -- you're not going to find a better deal."
However, it can't hurt to shop around. In some case, you could end up saving a lot of money by going with another provider. You may also gain new insights into possible holes in your coverage simply by having an outside agent provide "another set of eyes" to look over your insurance needs.
For that reason, Hyde says it's a good idea to take an annual look around at what's available.
"We recommend doing it once a year, when you have your policy come up for renewal," she says, although she emphasizes that drivers can look for better rates at any time during the year.
2. Not combining policies
Most insurance companies provide deep discounts if you have both your home insurance and auto insurance policies with the same provider, says Angela Preciado, auto product management director at USAA in San Antonio.
"If you can combine multiple policies with the same company, you can save big," she says.
Many auto insurance companies, such as Allstate and Farm Bureau Insurance, advertise multi-policy discounts that can save you 10% or more off your premium.
Hyde also urges drivers to see if they can save by keeping multiple insurance policies with one provider.
"When you package it together, you can see some cost savings," she says.
3. Keeping car insurance deductibles too low
If your deductibles are small, your premiums may be too high.
Increasing your deductible from $200 to $500 could lower your premium by about 20%, according to the Insurance Information Institute.
However, if you do raise your deductible, make sure you have access to enough money to pay your deductible should you need to make a claim, Preciado says.
Keep the money in an emergency savings account you won't touch unless you cause an accident, she says. If you never file a claim, you keep the savings. Either way, you won't waste money on higher premiums, she says.
4. Not asking for discounts for which you are eligible
Teen drivers with good grades in school may receive discounts for auto insurance, Preciado says.
In addition, members of some organizations, such as AARP or a college alumni association, often receive discounts for auto insurance.
Hyde says there's no guarantee that membership in an organization like AAA will save you money on car insurance. But many members do find savings, plus emergency road assistance,  discounts on shopping and other benefits, she says.
"Better rates on insurance could be one of those benefits," she says.
Talk to your insurance agent to see if you qualify for special car insurance discounts.
Also, ask your agent about other discounts for which you may be eligible, such as a good-driver discount or a premium reduction for having anti-theft features in your vehicle.
5. Paying unnecessary fees
Some auto insurance companies charge you a service fee each time you make a monthly payment, Preciado says. The amount is usually between $1 and $7 each month - which can add up.
To lower auto insurance rates, look for companies that don't charge extra for monthly payments, Preciado says. Or, try to save up and pay the entire premium when it's due, eliminating the need for monthly charges.
"In my opinion, it is plain silly to pay an extra fee just to make the payment that you're already required to make," Preciado says.
6. Buying coverage that won't pay off
If you have an older model car that isn't worth a lot of money, it may not make sense to pay extra for comprehensive or collision insurance, Preciado says.
That's because any claim you make probably won't exceed the amount you'd pay in premiums over many years and the deductible by a significant amount, she says. So consider dropping the coverage.
You may also be wasting money if you already have health and disability insurance, but are paying extra for medical payments coverage as part of your auto insurance policy.
Medical payments coverage requirements vary by state. So before dropping any policies, check with your agent or state department of insurance to understand what's required, he says.
7. Forgetting savings from mileage reductions
If your commuting distance to work has decreased, or you're not working at all, you may be eligible for a low-mileage discount, Preciado says.
According to the Consumer Federation of America, policyholders who reduce the number of miles they drive each year to less than 10,000 could save on average about $100 off their annual premium.
If you've changed your driving usage, make sure your agent knows, Preciado says.
Related Topic:
The original article can be found at Insurance.com:7 silly ways to waste money on auto insurance