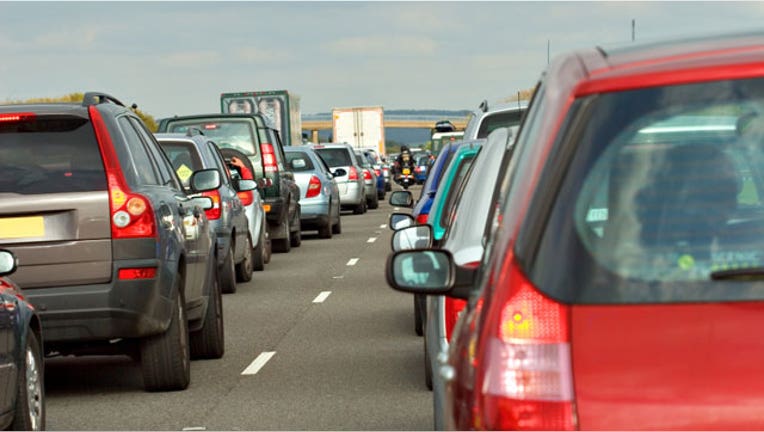 Cars for frugal seniors
If you're trading in your subway ticket for a set of golf clubs, chances are you'll probably be shopping for a new car in the early days of your retirement. It's also likely you'll be on a stricter budget, so buying that super-expensive luxury car is out of the question. But that doesn't mean you have to trade style for comfort or price for safety. It does mean you'll have to carefully consider your options before buying a new car.
New cars lose 20% of their value as soon as you drive away from the dealership. Because of that, you have to think about longevity when choosing your new car. Retirees also have to consider how the car will fare as they age and contend with medical conditions such as arthritis and diminished vision.
According to the AAA, if vision is a problem, go with a car that has extendable sun visors, bigger internal controls and larger angled rear and side mirrors. If arthritis is your issue, consider four-door models, thick steering wheels, power mirrors and seats, and keyless entry.
With that in mind, here are seven cars that offer retirees comfort, appeal and most importantly, a sticker price of less than $20,000.
Jeep Patriot 4x4    Price: $17,745    Gas mileage: 22 mpg city/28 mpg highway
The 2012 Jeep Patriot may not be the biggest sport utility vehicle on the road, but what you give up in size you get back in price. Cost-conscious seniors will not only love the price tag but all of the safety features this midsized SUV has to offer. Named a top safety pick by the Institute for Highway Safety for 2012, the 172-horsepower, 2.4-liter, four-cylinder Patriot was engineered to divert the impact of an accident away from the passenger compartment.
It comes equipped with multistage front air bags that adjust output based on the severity of the crash and active front head restraints that reduce the chance of injury in an accident.
The Jeep Patriot also does OK when it comes to comfort for both the driver and passengers. It comes with front-row heated seats, driver's seat height adjustment and a reclining rear seat. If you're after convenience, look no further than the Patriot. Worried about running out of gas or want to see average miles per gallon? The electronic vehicle information center displays those and more stats in easy view of the driver.
Subaru Impreza 2.0i Premium    Price: $18,795    Gas mileage: 27 mpg city/36 mpg highway
This four-door sedan is sure to appeal to retirees who want a compact car but also want cargo room to lug around the baggage of whatever hobby they may take up. The 2012 Subaru Impreza boasts 16-inch aluminum-alloy wheels, a six-speaker audio system that can control your iPod, and Bluetooth hands-free cellphone and audio system. The Impreza can fit three passengers in the back, or the seats can be folded down to expand the cargo space.
The 148-horsepower, 2-liter, four-cylinder sedan comes in four- and five-door models that will be attractive to retirees who want ease of use with entry and exit from the compact car. Another attractive feature for retirees: a tilt-and-telescoping steering wheel. Buyers can choose from a five-speed manual or the optional continuously variable transmission.
Safety isn't an issue with the Impreza because it comes equipped with seven air bags, including knee air bags, vehicle dynamics control, which automatically senses steering and breaking to assist in keeping it on the road, and symmetrical all-wheel drive, which is designed for better control and quick response when roads are slick.
The Subaru Impreza isn't without accolades. It won the 2012 MotorWeek Driver's Choice Award for best compact car at the Chicago Auto Show and claims to offer the highest fuel economy for any all-wheel-drive car in the U.S.
2013 Ford Focus S    Price: $16,200    Gas mileage: 26 mpg city/ 36 highway
The 2013 Ford Focus not only comes with an attractive price tag but is full of safety that will lure retirees who want a safe but compact car. The 160-horsepower, 2-liter, four-cylinder Focus was designed for those looking for a quiet ride, thanks to the use of acoustic materials throughout the car. Buyers have the option of dual-zone temperature control and heated front seats for added comfort.
Retirees will also like the optional start button, the built-in electric power assist steering that automatically adjusts the car to changing road conditions and the AdvanceTrac electronic stability control with antilock brake system. The Focus comes standard with driver and front-seat passenger air bags, front-seat-mounted side air bags, and front and rear side-curtain air bags.
If vision is a problem, retirees will appreciate the active park assist, which is available on Titanium models. Using ultrasonic sensors, once the system is activated, your Focus will parallel park for you. The 2013 Ford Focus also can give you peace of mind, especially if you're worried about a loved one behind the wheel, thanks to the MyKey technology. It lets drivers restrict the vehicle's top speed, provides warnings when the tank is getting empty and can mute the audio system until the safety belt is buckled.
The top-of-the-line SRT8 Yellow Jacket model has a 6.4-liter V-8 that produces 470 horsepower at a starting price of $46,620.
Chrysler 200 LX    Price: $18,995    Gas mileage: 21 mpg city/ 30 mpg highway
The 2012 Chrysler 200 LX midsized sedan will appeal to retirees that want a quiet and comfortable ride. The 173-horsepower, 2.4-liter, four-cylinder Chrysler 200 comes equipped with a manual driver height and lumbar adjuster, easy-to-read gauges and displays, and acoustic laminated glass and sound absorbers that dim outside noises. Visibility isn't a problem with the Chrysler 200 LX. The car comes equipped with halogen projector headlamps and fog lamps that increase the area that's lit up, giving you more visibility on dark roads and in foggy conditions.
Safety conscious retirees will appreciate its "good" rating by the Insurance Institute for Highway Safety, which is the agency's highest rating, and its four-star overall rating by the National Highway Traffic Safety Administration. Standard in all Chrysler 200 models is the electronic stability control feature, which automatically applies the brakes and reduces the engine power when it senses a difference in your steering and the motion of the car.
Its brake-assist technology helps you when you have to stop short by applying and maintaining maximum brake pressure. The Chrysler 200 also comes equipped with active headrests, which means they move forward and upward in a rear-end collision, aiding in reducing or preventing injury.
2012 Ford Fusion    Price: $20,705    Gas mileage: 23 mpg city/33 mpg highway
Slightly more than the $20,000 threshold, what you pay more for in car, you'll get back in reliability. Called the "most dependable midsize car" by J.D. Power and Associates, the 175-horsepower, 2.5-liter, four-cylinder Ford Fusion comes standard with the Easy Fuel capless refuel filler system, which means you won't have to unscrew a cap to refuel, making it attractive to retirees with arthritis.
The 2012 Ford Fusion also boasts excellent handling thanks to its double-wishbone independent front suspension with stabilizer bar, something Ford says is usually found in high-end sports and luxury cars. Retirees can choose the optional driver's vision package if visibility is a concern. That package comes with blind spot information system, or BLIS, which helps make the car's blind spots easier to see, and a rearview camera that gives you a picture of what's behind you and displays it in the rearview mirror or on the navigation-system screen. It also comes with rain-sensing wipers, which automatically adjust speed based on the weather conditions.
The 2012 Ford Fusion is chock full of safety features that will be attractive to retirees, including six air bags, antilock braking, traction control and electronic stability control.
 Kia Sportage    Price: $18,500    What's retro: 21 mpg city/29 mpg highway
Tech-savvy retirees will appreciate the Bluetooth wireless with streaming audio, USB input jacks and steering-wheel-mounted Bluetooth buttons that come standard in all 2012 Kia Sportages.
The LX version of the Kia Sportage actually gets better gas mileage -- 22 mpg city/32 mpg highway -- than the base model.
The 176-horsepower, 2.4-liter, four-cylinder SUV is the winner of the 2012 Top Safety Pick by the Insurance Institute for Highway Safety and named a best buy by Consumer Digest. The Sportage comes equipped with six air bags for front and rear seats. Front seats have active headrests and seat-belt pretensioners designed to tighten in a collision. Standard in all Sportage models are electronic stability control, brake assist, and downhill brake control and traction control.
Safety isn't the only thing the Sportage has going for it. Drivers will welcome the power adjustable seat with lumbar support, keyless entry and a tilt or tilt-and-telescoping steering column, depending on the model.
The Kia Sportage has a slew of optional packages, including the convenience package and the navigation package. Retirees often on the road will appreciate the cooling glove box, telescopic wheel and backup warning system that comes with the convenience package. Hate getting lost? Then the Navigation with SIRIUS Traffic package with voice command navigation may be right for you.
Hyundai Elantra GT    Price: $18,395    Gas mileage: 28 mpg city/39 mpg highway
The 2013 Hyundai Elantra GT hatchback has it all for retirees: affordable price, interior comfort and ample cargo room. The 148-horsepower, 1.8-liter, four-cylinder hatchback not only boasts fuel economy in line with some of the smaller vehicles on the list, but also has cargo space that rivals some small SUVs on the market.
Retirees looking to spend a little more money can select from the available features, including a 10-way power driver seat with lumbar support, push-button engine start, dual temperature control and an auto defogging system.
The Elantra GT comes standard with a satellite radio system with six speakers and iPod, USB and auxiliary input jacks. The 2013 Elantra GT also gives you increased visibility with a standard rear wiper and a hidden rearview camera. The auto defogging feature automatically detects humidity and removes fogging on the inside of the windshield, which means better visibility and driving safety. Affordability is important, but so is safety. The Elantra GT does well in that area as well. In addition to its seven air bags, it includes knee air bags, something Hyundai says is usually only found in high-end vehicles.