Seven Reasons to Choose Credit, not Debit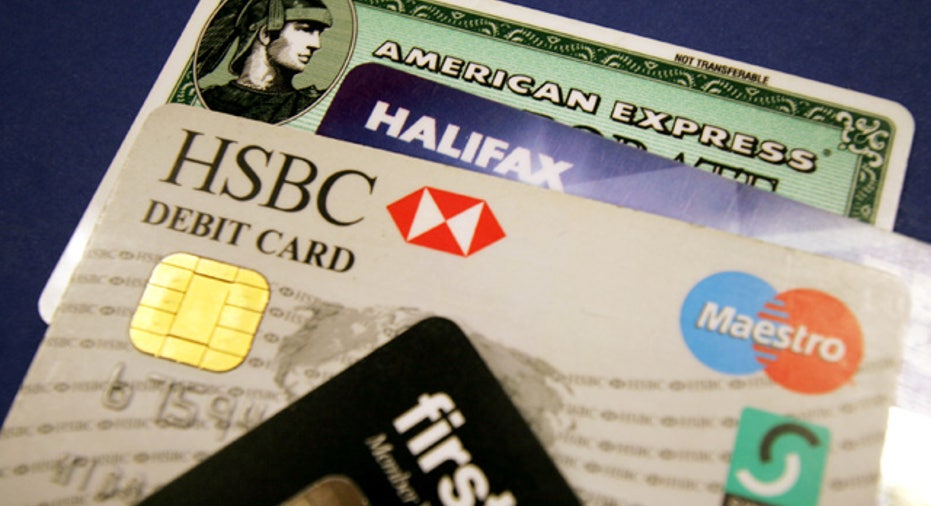 Debit card use has increased significantly during the recent economic downturn, particularly for smaller purchases, according to Pulse. But it's too soon to predict the demise of the credit card. For those who use credit responsibly, credit cards are still king.
The prudent use of credit cards can help you tremendously when it comes to buying a home, buying a car or securing a bank loan. Debit cards, since they draw from existing funds in your bank account, are more for convenience than for establishing financial trust, and as such they aren't nearly as powerful a financial tool as a credit card.
Here are 7 things credit cards do that debit cards can't.
Improve your credit score: Making regular payments on a credit card is one of the best ways to improve your credit score. Using your debit card is no different than writing a check, which does nothing for your credit since the money is already in your account.
Pay generous rewards: Credit card companies continue to entice consumers with rewards on their purchases. The best credit card rewards include frequent flier miles, hotel credits, cash back programs, discounted services or merchandise, and even up to a 5 percent rebate on gas. Other cards offer rewards points that can be accumulated and used toward future purchases.
"Rewards are a driving force behind credit cards for transactors," says Michael Beird, director of banking services at J.D. Power & Associates. Beird notes that some debit cards have rewards, but they are not nearly as common as those offered by credit cards.
Give you purchasing power: Credit cards allow you to make a large purchase, whether a major kitchen appliance or a down payment on a new car, even if the funds designated for such purchases will be forthcoming in your next paycheck. Big purchases can result in big rewards (if you use a rewards card and you pay it off before interest accrues). And responsible use of your credit line generally gets you a bigger credit limit and a better credit score, as long as you pay the debt on time.
Guarantee protection from fraud: "Today, both credit and debit cards have strong means of fraud protection," notes John Hall, spokesman for the American Bankers Association. "Part of the increase in debit card use has been the ability to report a stolen debit card just as one would report a stolen credit card," he adds.
But while the level of protection is now identical, and victims of credit or debit card fraud will have their money refunded, credit card owners still have an edge. Credit cards are federally mandated to limit your liability in case of fraud or identity theft.
By contrast, a debit card transaction typically means funds are immediately taken out of your checking account. While the money will be refunded, the delay will affect your bank balance and could hinder your short-term spending. Plus, if you don't promptly notify the bank of debit card fraud, you could compromise your chances of recovering your money.
Guarantee purchase protection: Credit cards give you the opportunity to withhold payment if you find that there's a problem with your purchase. This is especially significant in the age of online shopping. By contacting the credit card company and disputing the charge, you can prompt an investigation that could potentially result in a refund.
Credit card companies are very responsive to the concerns of consumers, thanks in part to the Fair Credit Billing Act, which protects you as a cardholder. While Visa and MasterCard both offer zero liability protection for debit cardholders, the Fair Credit Billing act does not apply, making the transaction subject to review by, and under the policies of, the card issuer.
Extend your warranty. Many credit cards offer additional warranties or protection on consumer purchases. This can in some cases double the manufacturer's warranty on a product or provide additional insurance on a car rental. Both Visa and MasterCard offer purchase security policies good for 90 days after purchase, meaning that items are eligible for replacement, repair or reimbursement if damaged or stolen.
Reserve a rental car: While many car rental companies will allow you to pay your bill with a debit card, most still require a credit card to initiate and hold the rental. Those that will let you use a debit card to hold a car will place a hold on the card, typically freezing anywhere from $200 to $500 in your bank account. Funds held with a debit card are tied up, unlike a deposit held with a credit card.
Credit card companies come clean
While credit cards offer a number of advantages over debit cards, the biggest challenge for credit card issuers has been how to clearly present their cards' features to their customers. Before the recession, credit card offers and the billing process did not always make it clear what your obligations were as a cardholder. However, much of that is changing, and consumers clearly benefit.
"Increased transparency has benefited the credit card transactors," says Beird. "Too many people were complaining that they could not understand their credit card bills and that there were too many confusing terms."
Times have changed, Beird says, as credit card issuers work to meet new regulations - and win back their customers - by presenting clearer terms and conditions and by promoting the enhanced benefits of using their plastic.
Today, despite the growing surge in debit card use, it's safe to say that the 181 million credit card holders in the United States, roughly 77 percent of the nation's adult population, according to the U.S. Census Bureau, will likely keep credit cards at the forefront of consumer spending power for years to come.
The original article can be found at CardRatings.com:7 reasons to choose credit, not debit
Related Links