Seven Lesser-Known Financial Aid Programs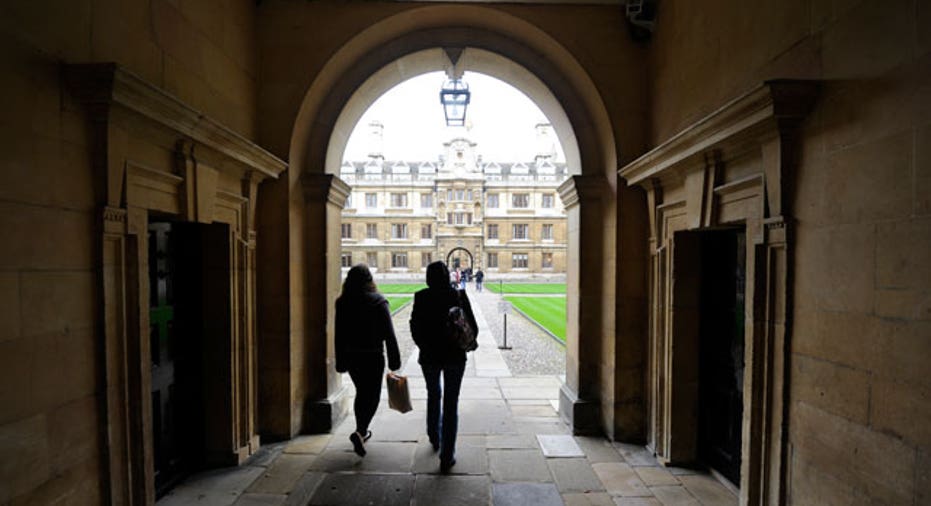 Seven Ways to Cut College Costs
The early bird gets the worm. This adage especially applies to prospective college students who fill out their Free Application for Federal Student Aid early in the year. The earlier you fill out the FAFSA forms, the better your chances of getting certain types of government assistance.
But the truth is, students who understand the financial aid system more thoroughly have a better chance of getting a free college ride.
While grants and scholarships hog the financial aid spotlight, lesser-known programs, such as tuition waivers and academic reciprocation agreements, can eliminate college costs just as easily. Check out these seven financial aid programs you have probably never heard of.
State Aid
"Pell Grants and student loans are the most well-known (financial aid programs)," says Lee Andes, assistant director for financial aid for the State Council of Higher Education for Virginia. "State aid is one you don't hear about as often in the papers or newsrooms. But if students ask their financial aid office or do some searching on the Internet, they can usually find what they need to know."
Overlooking state-sponsored aid can be a huge oversight. A survey by the National Association of State Student Grant & Aid Programs shows that states handed out a whopping $10.8 billion in financial aid for the 2009 to 2010 school year. That's on top of federal grants, scholarships and loans.
Andes says that students may not have to compete for certain state aid. Awards such as the Virginia Tuition Assistance Grant -- a renewable scholarship of up to $2,650 for state residents who attend a private, nonprofit in-state institution -- are automatically given to every student who qualifies and applies while funds are available. Several other states, including Florida, Georgia and Texas, offer similar programs.
Students can research their state's aid programs by contacting their state's higher education board or by speaking with their school's financial aid office.
Loan Forgiveness
One way that federal and state governments work to draw young go-getters into fields with critical labor shortages is to offer to pay their student debt, says Ken Clark, CFP and author of "The Complete Idiot's Guide to Paying for College."
"People are just not aware of the loan forgiveness programs out there," he says. "You can wipe out $100,000 of college debt in three or four years by working in certain industries."
Teachers, Clark says, are prime targets of loan forgiveness. The Department of Education's Teacher Loan Forgiveness Program provides up to $17,500 in forgiveness to those who work full time in elementary and secondary schools that serve low-income families for a minimum of five years. States may offer additional incentives, too, to recruit teachers in such high-need fields as math, science, special education and foreign language.
Additional loan forgiveness programs are available through states and professional associations to workers in health care, social services, legal defense and other public service positions. The Department of Education also offers cancellation for federal student loans to workers in public service jobs who have enrolled in the federal government's income-based repayment plan and paid on their loans for 10 consecutive years.
Graduation Guarantee
The National Center for Education Statistics reports that more than half of full-time bachelor's degree-seeking students graduate within six years. Staying even one additional semester can tack thousands in tuition and room and board costs onto your education.
Enter graduation guarantee programs. Available at a handful of U.S. schools, these programs require underclassmen to plan their college courses early, pass their classes and sign an agreement stating that they will remain on track. In exchange, the school agrees that if the student can't graduate in four years due to classes not being available, the institution will pick up the extra costs.
Susan Dileno, vice president of enrollment management for Baldwin-Wallace College in Berea, Ohio, says that not all students will qualify. "They have to be full-time and in good academic standing," she says. "Sometimes it's hard for (those in) majors like education to (graduate) in four years because they have to do a full semester of student teaching."
There's a catch. While graduation guarantee programs will pay for tuition and fees for classes you'll need, some won't pay for the extra housing costs.
Family Discounts
Send your siblings to the same school, and you could be eligible for a discount, says Clark.
"A lot of times (schools offer) a multistudent discount of 10% to 20% off of the second round of tuition," he says.
Schools such as Wilson College in Chambersburg, Pa., Carl Albert State College in Poteau, Okla., and Lake Erie College in Painesville, Ohio, offer special scholarships for twins, but other institutions, including George Washington University in Washington, D.C., offer discounts of up to half off for siblings. Contact your school's financial office to find out what's available at your institution.
Attending school at the same time as a sibling can also qualify you for better government aid, though the government won't care whether or not you attend the same school. Since federal need-based aid is determined by how much your family can pay for college relative to the total cost of college, having more than one sibling in school at the same time can significantly increase your need.
Academic Reciprocation Agreements
Hundreds of students from Virginia save tens of thousands of dollars on college each year without having to apply for scholarships and grants, says Andes. That's because they participate in the Academic Common Market -- a reciprocation agreement among 16 southern states.
"If a state resident cannot find their degree program offered in their home state, (through the Academic Common Market) they can go to a participating public college in the southeastern United States and get the in-state tuition rate at that college," says Andes. "That is a tremendous benefit. It could be (worth) $10,000 to $15,000 or more."
Of the three major interstate reciprocation agreements, the Academic Common Market is the only one that eliminates the out-of-state fees at participating institutions. The other two programs -- the Western Undergraduate Exchange and the Midwest Higher Education Compact -- allow enrolled students to attend college out of state for no more than 150% of the price of tuition at their home institution. Rules and restrictions on eligible majors also vary by agreement.
The Academic Common Market, Western Undergraduate Exchange and Midwest Higher Education Compact are the largest reciprocation programs, but many individual institutions maintain similar agreements with sister schools.
Military Benefits
Military personnel are eligible for education benefits beyond what the military itself offers. In addition to the Post-9/11 GI Bill, which covers up to $17,500 per year at a private institution or full tuition and fees at an in-state public college, the U.S. military also offers ROTC scholarships, which can cover up to full tuition and a living stipend for current college students. In addition, the Montgomery GI Bill provides up to 36 months of education benefits for active duty and reserve personnel.
Vets with heavy college costs that exceed GI Bill benefits may get help through the Yellow Ribbon Program. Yellow Ribbon schools throughout the U.S. provide grants to cover costs the military does not. Grants range from a few thousand to nearly $100,000 and will be matched by funds provided through the Department of Veterans Affairs.
Military benefits also work in tandem with tuition waiver programs offered through states and individual colleges. Connecticut offers a 100% tuition waiver to veterans pursuing an undergrad or graduate degree at any in-state public college or university, while Massachusetts extends the same offer for veterans pursuing undergrad degrees if classroom space allows. Kentucky and North Dakota extend tuition waiver benefits to dependents of veterans who died or were permanently disabled for service-related reasons. If your state doesn't offer a tuition waiver, your institution might. Many two- and four-year schools offer tuition waivers for veterans.
Spend-to-Save Programs
These programs won't reduce your tuition, but they will amplify your college savings. Fidelity's 529 College Rewards credit card invests 2% of your purchase amounts into a 529 account. Family members can also link their cards to your account to increase the rewards.
Shop online through Upromise.com, and a percentage of your purchases will go into a special online account, which can then be emptied into a 529 plan or used to pay down student debt.
"You can easily accumulate $300, $400, $500 in that program," says Clark.
Babymint.com works the same way. Both programs are free, and both offer extra incentives if you enlist friends and family.
A handful of 529 plans will also pay you for investing. States including Arkansas, Kansas and Louisiana will match a portion of your 529 savings up to a certain limit each year. Limits and eligibility requirements vary by state. Contact your state's 529 administrator to find out if a matching grant program is available for your plan.