Setback for Apple Pay, Google Wallet and Softcard Virtual Wallets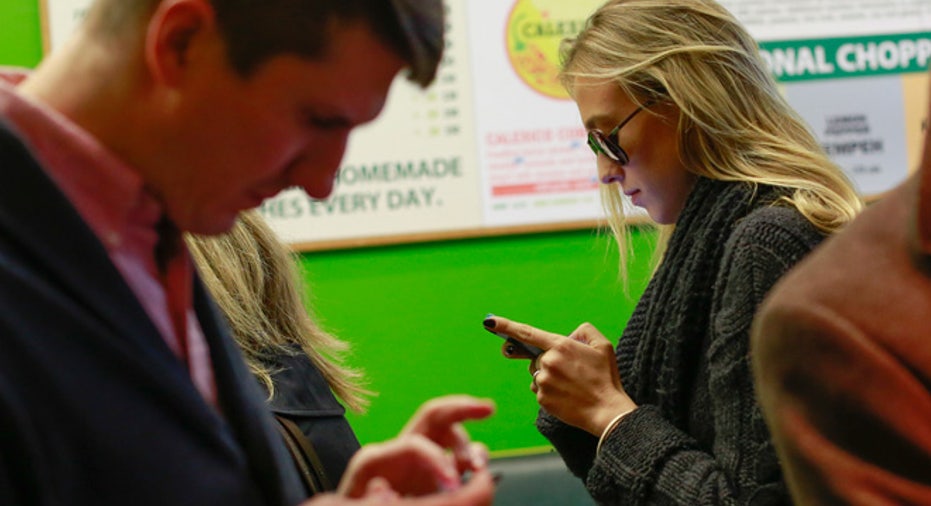 When Apple Pay was introduced this fall, Apple said shoppers could use its virtual wallet to pay for in-store purchases "at 220,000 stores. And counting."
Unfortunately, less than a month later, Apple Pay has had to count backward. Luckily, we've got a work-around that can boost your pay-by-iPhone 6 capability 50-fold–if you use your cell without Apple Pay.
Right now, only 208,000 stores accept Apple Pay, after CVS and Rite Aid turned off their cashiers' ability to receive payment information from virtual wallets that rely on near field communication to transmit data from phone to cash register. The move, which involves a not insignificant 12,289 stores, cuts the number of places where you can use NFC-based wallets by 6 percent and also pulls the plug on Google Wallet and Softcard.
Read our credit card buying guide.
Since Google introduced the first mobile wallet in 2011, pay-by-smart-phone has been slow to catch on, in large part because shoppers can't actually use it in many stores. By contrast, old-technology plastic debit and credit cards are accepted at 12 to 15 million U.S. merchant locations.
Ironically, despite the low consumer adoption—only 10 percent to 14 percent have used a mobile wallet—the CVS and Rite Aid action is reportedly caused by yet another virtual wallet crowding into the market for a piece of the hoped-for action. Both stores are members of Merchant Customer Exchange, which plans to market its own wallet in 2015 and includes big retailing names such as Sears, Target, and Walmart.
That virtual wallet, called CurrentC, seems to be attractive to retailers because of its merchant-branded loyalty rewards and exclusive coupons, and its ability to load store-brand payment cards. Existing mobile wallets typically let you load only bank cards and not, for example, your Sears charge plate. Softcard limits loadable cards to those issued by only a handful of banks.
Of course, the other wallets are also playing their own competitive jiu-jitsu. For example, our new iPhone 6 with Apple Pay let us download the Google Wallet and Softcard apps, but they don't work for in-store purchases. And when we attempted to pay with Google Wallet at a McDonald's, the iPhone 6 bumped it off the screen and replaced it with the Apple Pay option.
All of this competitive elbowing hurts virtual wallet usability, which in turn will slow consumer adoption of what is a more secure method of payment. That's a setback just when hackers have stepped up efforts to steal payment card transaction data right from retailers' plastic card processing systems.
A LoopPay hack   
But we've got a hack of our own that will allow you to use your iPhone 6 to pay for purchases at CVS and more than 10 million other stores: Commandeer your iPhone 6 by downloading the LoopPay app and buying the add-on fob or iPhone case for $30 or $50, respectively.
In our head-to-head comparison, LoopPay beat out Apple Pay, Google Wallet, and Softcard, in large part because of its wide acceptance by more than 10 million retailers. That's accomplished by LoopPay's use of a different technology enabling the phone to communicate with a store's cash register. The LoopPay fob or case induces the same kind of magnetic pulse created when you swipe a plastic payment card through a card reader, and it uses most merchant's existing cashier equipment, so NFC is not necessary.
When we went back into a San Francisco Bay Area CVS after the pharmacy chain flipped off NFC, our iPhone 6 with LoopPay fob successfully completed a purchase.
So if you're really jazzed about turning your smart phone into a virtual wallet right now, such that you can use it at 90 percent of retail locations where plastic payment cards are accepted, LoopPay can instantly boost the pay-by-smart-phone usefulness of your iPhone 6 and 6 Plus. It can also give your iPhone 5 and 5s mobile wallet capability that those models never had and it's available for dozens of Android phones as well.
—Jeff Blyskal (@JeffBlyskal on Twitter)
Copyright © 2005-2014 Consumers Union of U.S., Inc. No reproduction, in whole or in part, without written permission. Consumer Reports has no relationship with any advertisers on this site.