Serena Williams Tops List Of Highest-Paid Female Athletes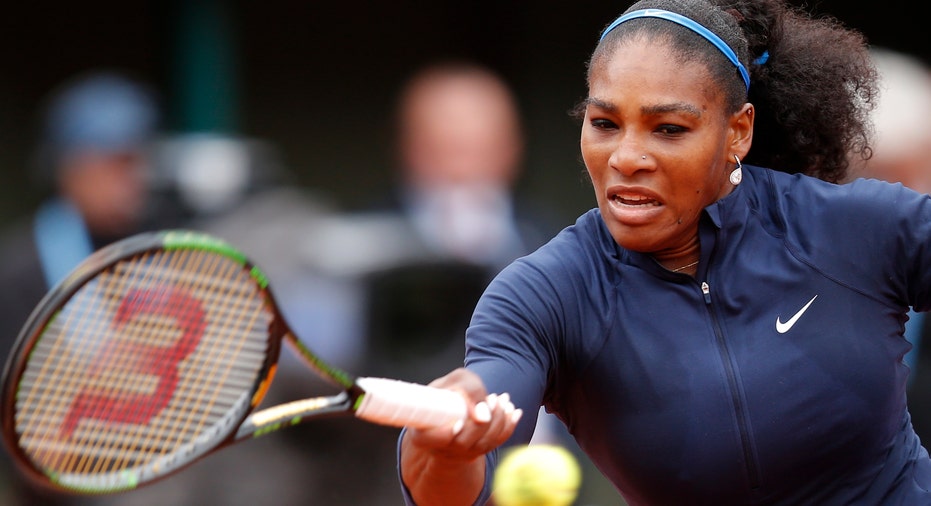 For the first time in more than a decade, someone other than tennis star Maria Sharapova is the highest-paid female athlete in the world, according to Forbes magazine's latest calculations.
Serena Williams, widely considered the most dominant player in the history of women's tennis, topped all other female athletes with $28.9 million in earnings between June 2015 and June 2016. That sum includes a whopping $20 million in endorsement earnings. She has agreements with Chase (NYSE:JPM), Nike (NYSE:NKE) and Pepsi (NYSE:PEP), among various other companies.
At 34, Williams is still a dominant force on the tennis court, winning three Grand Slam titles in 2015 and 21 over the course of her career. She earned $8.9 million in prize money over the last year, for a lifetime total of more than $77 million.
Sharapova ranks second among the world's female athletes with $21.9 million in earnings -- $20 million of which came from lucrative off-court deals with companies like Avon (NYSE:AVN) and Head tennis. This year marks the first time since 2005 that she hasn't topped the list.
She earned $1.9 million in prize money in the last year, but her pro career has derailed in recent months amid a series of injuries, as well as a positive test for a banned substance last March. The admission led key sponsors, including Nike and Porsche, to suspend their endorsement agreements with Sharapova.
UFC star Ronda Rousey, who overcame her first career loss last November with a slew of crossover appearances, ranks third on Forbes' list with $14 million in total earnings. Rousey earned $10 million from fight purses and an additional $4 million from endorsements. She appeared on the cover of Sports Illustrated's most recent swimsuit issues and guest-starred in the hit films "Furious 7" and "Entourage."
NASCAR driver Danica Patrick and tennis star Agnieszka Radwanska rounded out the top five with $13.9 million and $10.2 million in total earnings, respectively.
Tennis continues to lead all other sports in terms of earnings and marketing opportunities for women. Eight of the 10 athletes on the list are tennis players.
Forbes' entire list of 2016's highest-paid female athletes can be viewed here.