Seniors Explain: Why We Got a Reverse Mortgage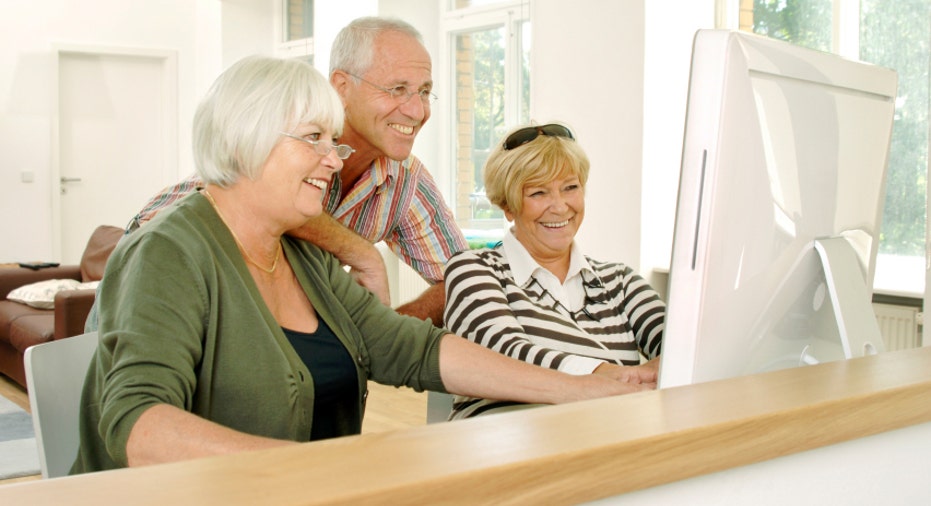 Mike Ryan liked what a reverse mortgage could give him: the ability to take equity out of the house, tax-free and with no monthly payments. But he was skeptical, too. He thought about it for two years.
Then, Beth Paterson, executive vice president at Reverse Mortgages SIDAC, a division of Greenleaf Financial, in St. Paul, Minnesota, told Ryan he could sell his current home and use a reverse mortgage to buy a new home.
With that in mind, he was sold.
View the lowest mortgage rates in your area
Reverse mortgage
A home equity loan in which the borrower is not required to make payments. The homeowner must be at least 62 years old. A reverse mortgage accrues interest and does not have to be repaid until the homeowner dies or moves out of the house. The Federal Housing Administration calls it a HECM (pronounced HECK'M), for home equity conversion mortgage.
A long climb from the garage
At the time, in mid-2013, Ryan and his wife lived in a home with a tucked-under garage and 15-step staircase to the main level.
"We wanted a single level so my wife didn't have to traverse steps up and down. Every time we went to get groceries, we had to bring them up the 15 steps and vice versa," he says.
New home
The reverse mortgage paid off an existing loan on that home and, combined with the equity from the sale, enabled the Ryans to buy their new residence.
"The old house sold for $240,000," Ryan says, "and that afforded me enough to actually put a few bucks in my pocket at the end of the day."
The Ryans' new home, bought for $400,000 in November 2013, also has two levels, but the main living area is on the first level, just two steps up from the garage. The lower level is a walk-out basement that contains storage space and a guest bedroom.
Both homes are in St. Paul.
No worries
The upfront fees and interest costs were "one of the drawbacks," Ryan says, but he adds that he and his wife had no concerns about using their home equity.
"We're the perfect candidates for a reverse mortgage because there's no one for us to be leaving our money to," he says. "The idea is: Why shouldn't I enjoy the fruits of my labor when I was younger in my old age if it makes it a little easier for me? It's the perfect tool."
So far, Ryan says, he has no regrets about the reverse mortgage, although it was difficult to move out of the home where he and his wife had lived 38 years.
"The net result of having a reverse mortgage is that there are no more payments for you to make and you can live there until the last one of the two of you expires," he says. "The beauty of it is you have a nice new house with no payments."
Reverse and repeat
DeAnna Manley, 71, believes so strongly in the benefits of reverse mortgages that she's taken out not just one or two, but three reverse mortgages, and she wouldn't hesitate to go for a fourth if she could.
"It's a wonderful option," Manley says.
Manley inherited her home in San Diego from her mother in 2010 and got her first reverse mortgage of about $200,000 that year. She says she used the money to pay off an existing $135,000 loan and "completely gut and remodel the house."
Cash out
The house then appreciated in value, giving Manley the opportunity to obtain her second and third reverse mortgages, all from Eric Meehan, owner/broker of Golden Opportunity Reverse Mortgage in San Diego.
Those mortgages netted Manley a combined total of about $60,000 in 2011 and 2013. An appraisal in 2012 wasn't high enough for her to get a new reverse mortgage that year.
"After I modernized the house, the value went up a lot," Manley says, "so I did another reverse mortgage based on the new value. That got me back the same $60,000 that I had already gotten and spent."
That sum is now invested in the financial markets to supplement her retirement savings.
Two hypothetical examples of paying off a mortgage with a reverse
Robert is married to Linda, who is 62 and is the younger spouse. Their house is worth $200,000 and they owe $62,000 on the mortgage.
Based on their ages and the home's value, they can get a reverse mortgage for up to about $104,800. This is known as the principal limit or maximum loan amount. Closing costs, including FHA initial mortgage insurance, reduce that available amount to about $93,800.
Under FHA rules, the amount they borrow is limited in the first year. Borrowing the $62,000 to pay off the mortgage, they can take out another $10,400 in cash during the first year. A year later, the remainder is available to them.
Barbara is a 75-year-old widow with a house worth $400,000. She owes $25,000 on a home equity line of credit, with no other mortgage debt.
Based on her age and the home's value, she can get a reverse mortgage for up to about $245,600 (the principal limit). Closing costs, including FHA initial mortgage insurance, reduce the available amount to around $234,900.
Under FHA rules, she can get a reverse mortgage, pay off the HELOC balance and take out up to around $111,600 in cash during the first year. A year later, the remainder would be available to her.
No fear of the unknown
Manley says she had no hesitation about the reverse mortgages or fees, though she is aware that some of the fees have become more expensive while others have been reduced.
"I was a mortgage broker for 15 years and a real estate broker for 30, so it's not scary to me," she says. "The things that make other people nervous about real estate lending and all the hoopla and voodoo about buying and selling doesn't bother me because I've been doing it for so long."
Preserving assets
Manley says her three adult children "are all interested" in her financial situation and know about the reverse mortgage, but don't question her about it.
"If I decide to get a mortgage, I'm going to do it," she says. "There's no sense talking about it. It would affect my offspring only to the degree that I am living off the equity, but I can either live off the equity or I can have equity and they can take care of me someday. I figure this is better."
Marcie Geffner is a freelance writer in Los Angeles who specializes in real estate.
More from Bankrate.com:Mortgage Rate Trend Index: Feb. 12, 2015Why pay extra toward mortgage principal?Celebrity house for sale: Poppy Montgomery