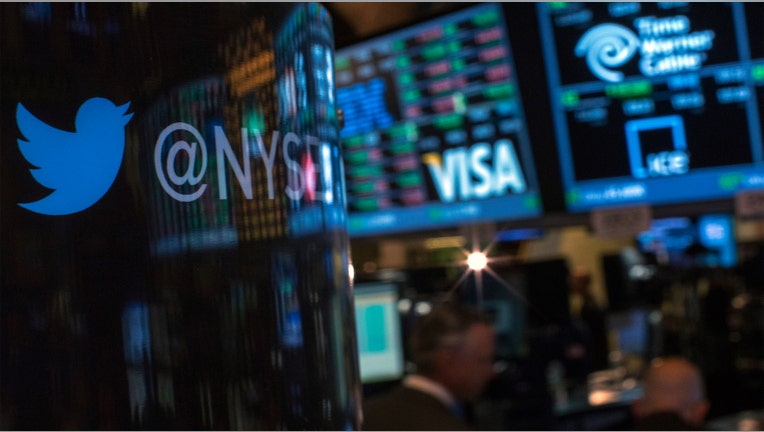 Shares of Twitter (NYSE:TWTR) tumbled more than 20% Thursday morning as Wall Street frets over decelerating user growth and engagement that wiped out enthusiasm for a modest earnings beat.
The disappointing user metrics triggered a number of negative reports from analysts and allowed fears about the young company being overvalued to resurface. The selloff was easily the worst in the Twitter's short history, exceeding a 13% drop in late December.
Even after accounting for the post-earnings selloff, "Twitter remains one of the most expensive stocks in our universe," UBS (NYSE:UBS) analyst Eric Sheridan wrote in a note to clients on Thursday.
UBS downgraded Twitter to "sell" from "hold," noting the company's enterprise value is 30 times 2014 sales, while Facebook (NASDAQ:FB) trades at just 13 times. Twitter's enterprise value is also 208 times 2014 earnings before interest, taxes, depreciation and amortization, compared with just 22 times for Facebook. Sheridan trimmed his price target to $42 from $45.
Investors and analysts were spooked by Twitter's 30% year-over-year increase in average monthly active users to 241 million, which missed projections for 249.1 million. Likewise, timeline views, a measure of engagement, rose 26% to a worse-than-expected 148 billion.
More concerning, analysts noted that Twitter reported its first decline in timeline views per MAU, which fell 3% year-over-year and 10% from the third quarter. Twitter executives chalked the declines up to new mobile apps, but many analysts remained concerned.
"We believe Twitter's unstructured, rapid evolution has resulted in a headwind to user growth, as many new users struggle to acclimate to the platform. To that end, we believe management must identify core use cases around which to focus the product for Twitter to break into the mainstream," Sheridan wrote.
Twitter was hit by a number of other downgrades, including to "underperform" by Sterne Agee and to "hold" by Stifel Nicolaus.
The user metrics overshadowed Twitter's top and bottom line beats. The micro-blogging company posted a non-GAAP profit of 2 cents per share, topping forecasts for a loss of 2 cents. Revenue soared 116% to $243 million, which exceeded the Street's view of $218.15 million. Ad sales surged 121% to $220 million, with mobile making up 75% of that.
Twitter CEO Dick Costolo fired off a pair of tweets after the stock dive saying the company believes innovations in 2014 "will start to change the slope of the user growth curve." He pointed to new initiatives to improve user experience, integrate rich media, enhance conversations and organize content.
Those comments seemed to be enough for Goldman Sachs (NYSE:GS), which served as Twitter's lead IPO underwriter, to raise its price target to $69 from $65 and keep its "buy" rating.
Twitter's management "committed to user growth acceleration in 2014 driven by enhancements to new user onboarding, content discovery, and messaging, as well as the growing ubiquity of the platform," Goldman analyst Heath Terry wrote in a note to clients.
"We believe the accelerating user growth and engagement, supplemented by improvements in monetization, will drive continued financial outperformance in the year ahead," Terry wrote.
Still, San Francisco-based Twitter traded down 21.84% to $51.48 Thursday morning.