Selling Solo: 5 Facts for Selling Your Home on Your Own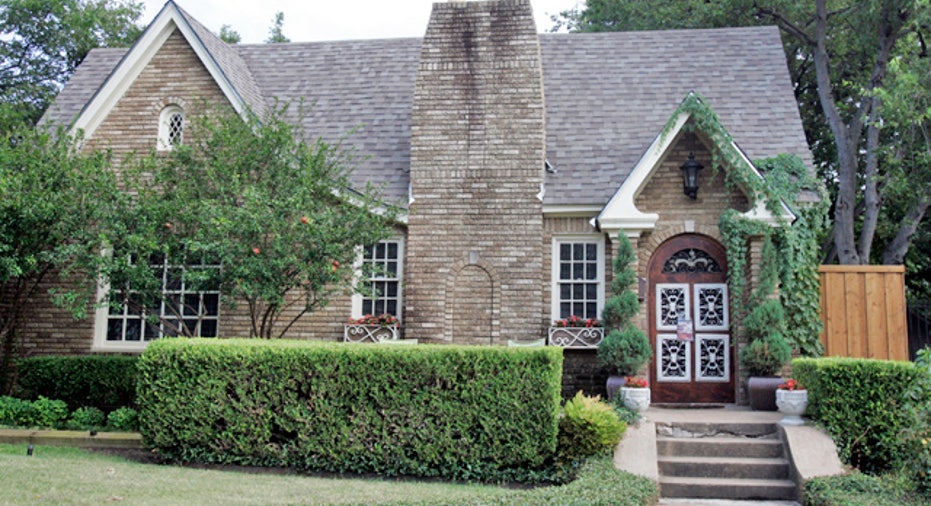 Declining home prices have left home sellers scrambling to get as much value for their homes as possible. Some homeowners have decided they can save thousands by cutting out a Realtor's commission and trying to sell their home on their own.
But real estate experts and homeowners alike agree, the for-sale-by-owner strategy isn't for everyone. It takes a certain can-do attitude and market prowess to sell your home by yourself.
Here are five things you need to know if you decide to sell without a Realtor.
1. It can save you thousands
When retiree Jerry McMillan decided to sell his home without the assistance of a real estate agent this past summer, he was pleasantly surprised at how quick and easy the process was.
McMillan, who is single, had a 4-bedroom, 2-bathroom house in Sparks, Nev. that was much too big for him. So he took the plunge and listed his property on FSBO.com--the popular for-sale-by-owner website--at an asking price of $198,000.
"I had an offer on it in 11 days," says McMillan. "And I saved over $5,000 by selling it myself," he added, noting that the home sold for $190,000.
While McMillan's experience isn't typical, it does illustrate that you can sell your home on your own, even in a real estate market as tough as Nevada's.
2. You need a do-it-yourself attitude
Homeowners who decide to sell on their own see the process as a doable challenge - they like the idea of going at it alone.
Take Vicky Aton for instance. For $319,900, she's now selling her 3,900-square-foot property in Canastota, N.Y. on her own. The home boasts 5 bedrooms, 4 bathrooms, a horse barn, an in-ground pool, and sits on 35 acres of land.
"This is a unique property that requires more personalized attention…and we've had a lot of interest," says Aton.
Aton has worked as a branch manager in a mortgage office and as a marketing director. Given her professional background, Aton felt she was qualified to try selling on her own. "I'd rather try doing it myself before putting [the house] with a Realtor," she says.
3. Marketing matters!
Sticking a FSBO sign on your front lawn isn't enough these days. Solo sellers need to utilize the internet, social media, and perhaps most importantly, a multiple listing service.
To get the word out on her home, Aton has listed in on FSBO.com, posted information on eBay, Craigslist and Facebook, all in addition to listing the house on a MLS.
McMillan says his single best piece of advice for others going the FSBO route, is to get their homes listed on a MLS.
McMillan did it simply by filling out some forms at FSBO.com. It was that decision, he says, that lead to a constant stream of agents who brought in potential buyers to see his home.
4. Agents can still help
Not everyone remains as confident as Aton in their ability to sell their home alone. McMillan admits that he was nervous about the prospect of selling on his own.
"I was really worried about the forms and everything. But the buyer's agent pretty much did a lot of the work. That was very fortunate for me," says McMillan.
Terri Sensing, an Accredited Buyer Representative with Patterson-Schwartz Real Estate in Greenville, Del., says it's her legal duty to show a buyer any home that the client wants to see--even if it is FSBO.
5. Pitfalls still exist
Still, despite these stories of success, Sensing is quick to highlight several potential pitfalls that homeowners may face when trying to sell their own properties. One of the main things you lose out on is a Realtor's experience. And your lack of experience may waste your time and money.
For starters, "[sellers] may not get accurate information as to the qualifications of a buyer," Sensing says. As any seasoned Realtor will tell you, a buyer who hasn't been preapproved or who hasn't really asked himself "how much house can I afford?" may be wasting a seller's time.
At the very least, a less-than-qualified buyer may take longer to close on a home if the individual hasn't yet shopped around for mortgage rates or doesn't have a pending mortgage application.
Also, solo sellers may mistakenly rely on real estate websites for pricing data. "But not all of the real estate websites are accurate," nor are they a suitable substitute for a professional market analysis of a home based on comparable sales, Sensing adds.
If your home is overpriced, it may languish on the market. If it's under-priced, you may lose out on more than you would have if you paid a Realtor.
Given the fact that the National Association of Realtors reports that agent-assisted home sales sold for nearly $60,000 more than FSBO homes, you need to calculate whether saving on a Realtor's commission is really worth it in the end.
The original article can be found at HSH.com:Selling solo: 5 facts for selling your home on your own