Security Software Maker Symantec to Split Into Two Public Companies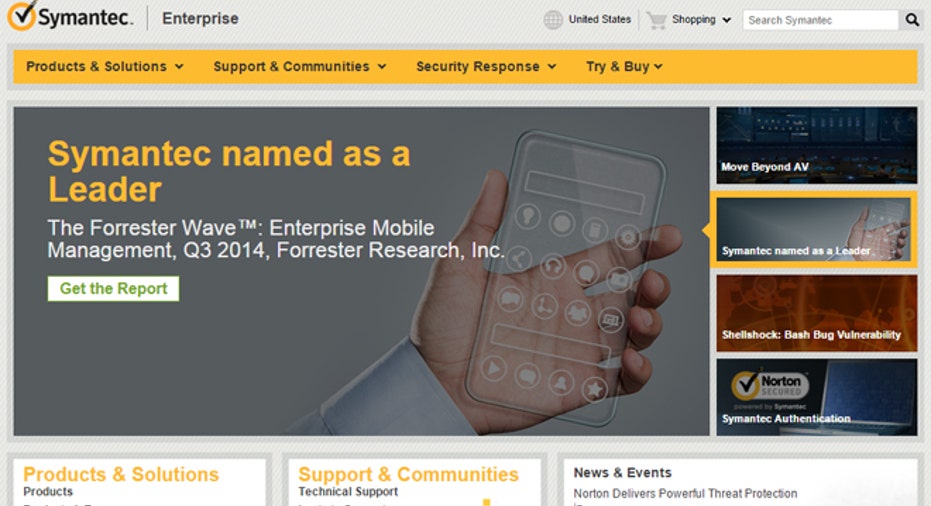 Security software maker Symantec (NYSE:SYMC) is the latest company to announce plans to split itself into two.
The maker of Norton antivirus software said Thursday that it will separate into one business focused on security and the other on information management.
Symantec said that separating its businesses will create greater growth opportunities and more value for its shareholders. The announcement comes about six months after Symantec fired its chief executive Steve Bennett and named Michael Brown as his replacement. Brown is the current CEO.
The security business provides services including data encryption, user authentication, and mail, web and data center security. The company said that the unit had about $4.2 billion in revenue in its latest fiscal year. Brown will be president and CEO of the security business.
The information management company's services will include backup and recovery, archiving and storage management. It has about $2.5 billion in annual revenue.
Symantec Corp. is the third major tech company to announce a separation in recent weeks. EBay Inc. is planning to spin off its mobile payment service division PayPal, and PC and printer maker Hewlett-Packard Co. wants to split off its technology service business.
The company had been reorganizing before announcing the split. Along with replacing its CEO earlier this year — the second time in less than two years that it had fired its CEO — Symantec has trimmed some executive and middle-management jobs, split its sales force and tried to focus on its most promising products.
Symantec is planning a tax-free spinoff and wants to complete the separation by the end of 2015.
The stock gained 27 cents, or 1.2 percent, to $23.71 in aftermarket trading. The stock has dropped 5 percent over the past 12 months.