Secondhand is the New Black: Consignment Shops Boom in Tough Economy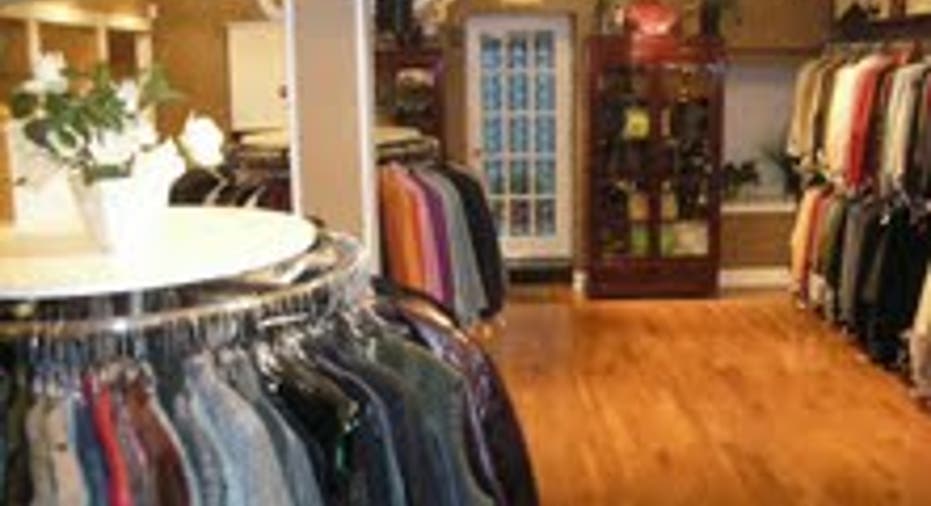 Forget corporate stocks and munis—people are increasingly padding their nest eggs with designer duds.
With the volatility of the stock market and the economic recovery still uncertain, many consumers are cashing in by selling unwanted wardrobe pieces, and small business owners in the consignment and resale market are booming as a result.  
Denise Jonasz, owner of Pure Couture in Haddonfield, N.J., has been in businesses for a little more than four years, and said her company has been in a growth spurt since the recession first hit, and continues to grow ever year.
"Everyone is dipping into their goods," said Jonasz, who noted that her customers represent all age groups and social standings.
"In this economy, I watched women of all walks of life willing to go into consignment stores rather than got Nordstrom," said Jonasz. "They accept the downward economy with dignity and still look beautiful."
Jonasz's growth during a tough economic climate is not uncommon in the world of consignment shops. Michael's the Consignment Shop for Women, , located in Manhattan's Upper East Side, has also seen business increase steadily year over year.
But co-owner Tamara Fluhr-Gates said it's more than the state of the economy that is pushing her sales.
"Our business is successful because we are in the secondary market," said Tamara. "We have the luxury of making a change whenever it's necessary. If we notice that people aren't buying the way they used to buy, we have the luxury of changing the way we price things or the inventory we take in. We are not saddled to forecast for six months [in the future]."
Co-owner and mother Laura Fluhr added that, "What we take today, we sell tomorrow. Most retail stores go to market and they hang on the racks until someone buys it. We sell 80 %  of what we take in the first 30 days."  She called the consignment model a win-win experience because the retailer is not saddled with inventory.
It doesn't hurt that consignment shopping has become much more chic and mainstream than it used to be.
Myrna Skoller, owner of Designer Resale, also on the Upper East Side in Manhattan, has been in business for 21 years and has watched the idea of shopping or selling clothing on consignment go from taboo to trendy.
"When I first started the business people were embarrassed to say they were  buying things from a consignment shop, but now they are proud of it," said Skoller…"It is almost a status symbol to say you saved the money."
Skoller, who said her business has improved consistently over the years, credits longevity as her biggest asset.
"This is the best year we've ever had. We are better known, and we get better consignments. I think the wealthier are wealthy during any economy. I feel fortunate to be on the Upper East Side and to be around these people," said Skoller.
Skoller just recently got a consignment with more than 3,000 items in 75 garbage bags of designer shoes and clothes. She said her clients have changed, and she is getting more customers who used to shop in retail shops.
She advised other business owners that "honesty and integrity are the most important things and everything else follows."
Leslie Wallach, the owner of Kidstock in Los Angeles, a children's resale store, has also experience a steady increase in customers and to her bottom line in the last year and half. Wallach's business model differs from consignment because customers are given a credit right away in the store versus consignment where customers must wait until the goods are sold to receive a payment.
"The biggest lesson learned is that location is key," said Wallach. "A resale store right near us closed down. Where we are we have much more foot traffic and stay a homes mom it has made a huge difference. I could see my business doing 50% worse if I were 20 blocks further west."