Second Recall at Kraft After Consumers Choke on Plastic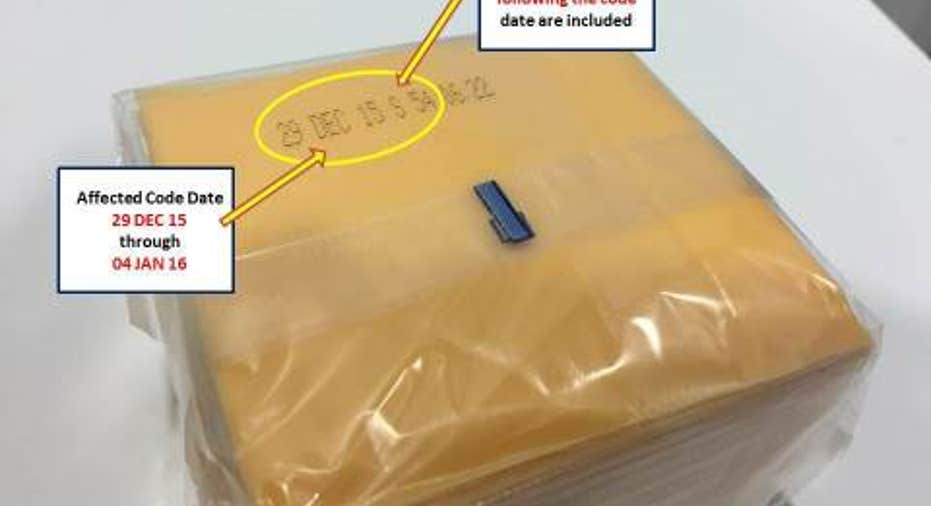 The Kraft Heinz Company (NASDAQ:KHC) is voluntarily recalling 36,000 cases of select code dates of Kraft Singles individually-wrapped slices after customers reported choking on the plastic wrapping.
Three consumers choked and ten complaints were filed after some sections of the plastic remained connected to the cheese after it was unwrapped.
"If the film sticks to the slice and is not removed, it could potentially cause a choking hazard," according the company's statement.
The recall applies to 3-and 4-pound sizes of Kraft Singles American and White American pasteurized prepared cheese with a use-by-date of December 29, 2015 to January 4, 2016. The products were distributed throughout the U.S., Puerto Rico and Grand Cayman.
"We deeply regret this situation and apologize to any consumers we have disappointed," Kraft said.
This is the company's second recall this year. Back in March, the company recalled 242,000 cases of its trademark original flavor Macaroni & Cheese dinners over concerns boxes may contain small metal pieces.
Though no injuries were reported, the company said eight consumers did contact the company regarding the recall.
Kraft Heinz Company is the third-largest food and beverage company in North America and the fifth-largest in the world, with eight billion-dollar brands.