Second Half: After Football, Jason Hairston Built a Hunting Empire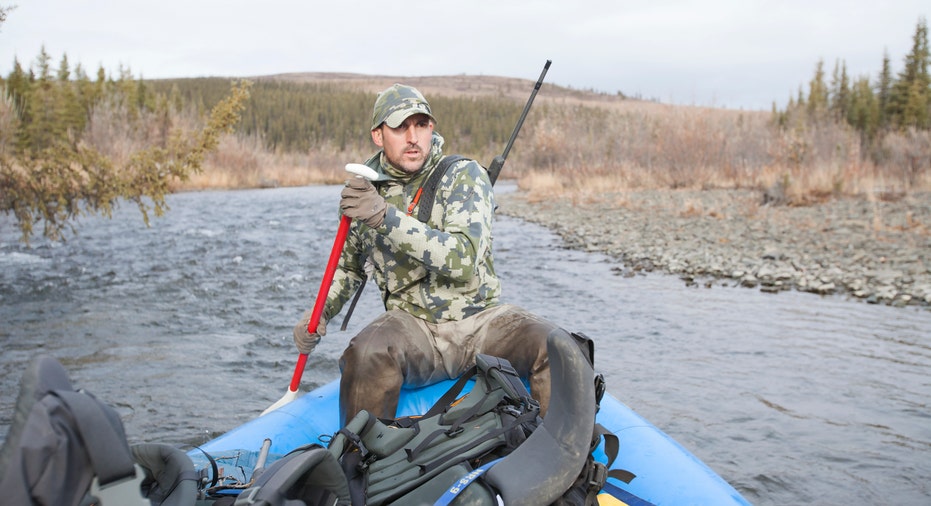 Jason Hairston's professional career began in the NFL. But today, as the founder of hunting brand Kuiu, his name is more widely recognized among outdoorsmen. That wasn't exactly his plan.
Hairston describes himself as a "late bloomer" in football. Before making All-American in his sophomore season for the University of California at Davis, Hairston was cut from three Junior All American football teams in three years. His determination paid off. As an undrafted free agent, the California native found a home with the San Francisco 49ers in 1995. A neck injury derailed his football career after just one season in the NFL, forcing Hairston to start over at 24 years old.
"It's like getting punched in the gut," Hairston told FOXBusiness.com. "Every day was focused on that one, huge goal, and then it's gone. It's a very lost and empty feeling."
It took years for the ex-linebacker to build his new career. Hairston started in commercial real estate, and it was his experience working with business owners that convinced him to join their ranks.
Hairston, an avid hunter since childhood, believes hunting gear found at big retailers and sporting goods stores can't stand up to the grueling nature of mountain hunting. (Think getting flown into the Alaskan wilderness and abandoned for two weeks with nothing but your gear and a satellite phone.) Hairston saw a gap in the market. Mountain hunters need high-performance clothing and packs that are up to the task. They need to be warm and dry, without products that add too much extra weight.
At age 32, Hairston and his business partner at the time brought technical apparel to hunters with a new brand called Sitka.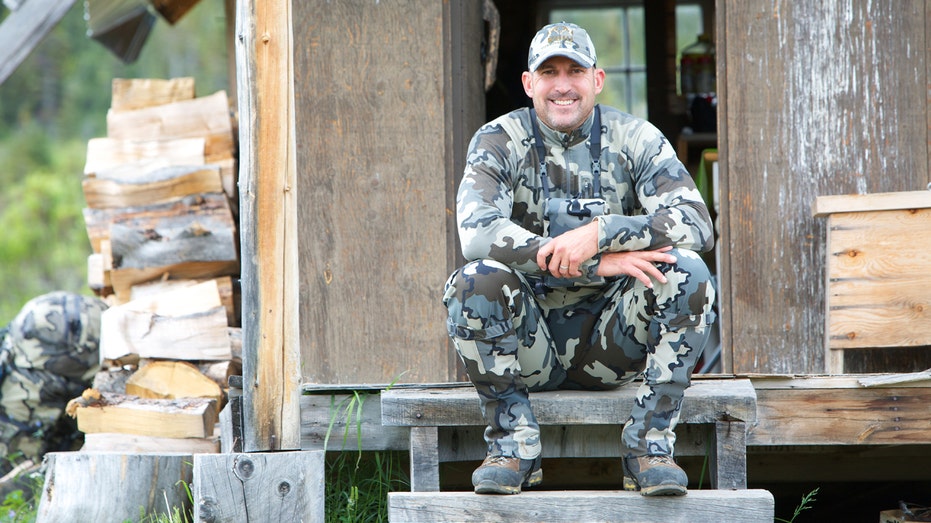 "I realized doing something you love and you're passionate about is everything," Hairston said, "but it took me a long time to get there."
Another unexpected turn came when W.L. Gore & Associates, the company behind Gore-Tex fabric, bought Sitka. Hairston never envisioned selling the company, so he parted ways with Sitka and chose to start over once again.
Building Kuiu
The concept for Kuiu—pronounced "koo-you"—was born in 2010, when Hairston started a blog about his new vision for hunting gear. Kuiu's official launch the following year started with a bang. The direct-to-consumer brand booked $500,000 in sales on the very first day. It broke even by year two, and Kuiu has been profitable for the last three years. Kuiu, which is named after the Alaskan island west of the British Columbia border, is on pace to generate sales of $50 million in 2016.
"We had to create shopping days to keep our site from crashing when we launched," Hairston said. "We've been chasing demand ever since."
Kuiu's ultralight hunting gear certainly has captured the attention of mountain hunters, but Hairston said the brand also appeals to more traditional forms of hunting for deer, pheasant or duck. Even non-hunters are interested in high-end apparel that performs well in tough conditions. For Kuiu, reaching a wider customer base is critical as it battles established names like outdoor retailer Cabela's (NYSE:CAB) and sportswear giant Under Armour (NYSE:UA).
"Not everybody would love to go to the mountains, but we sell that dream," Hairston said. "It's not any different than where North Face or Patagonia was in the early stages before they became mainstream."
Kuiu sells a variety of camouflage clothing, outerwear and packs, as well as camping gear like tents and sleeping bags. Although its products are made using expensive fabrics, Kuiu's consumer-direct model allows the brand to keep its prices competitive by eliminating retail markups.
"We're able to deliver an amazing product at an amazing price for what they're getting," Hairston said.
Passionate Customers
The 44-year-old founder sees Kuiu's business model as an opportunity to work with the best suppliers and materials. It also brings Kuiu closer to its fans. Kuiu's service representatives sent nearly 20,000 handwritten thank-you notes to customers last year. Gear specialists are available for personalized shopping, and if customers want to plan a hunting trip, Kuiu will put them in touch with the right people.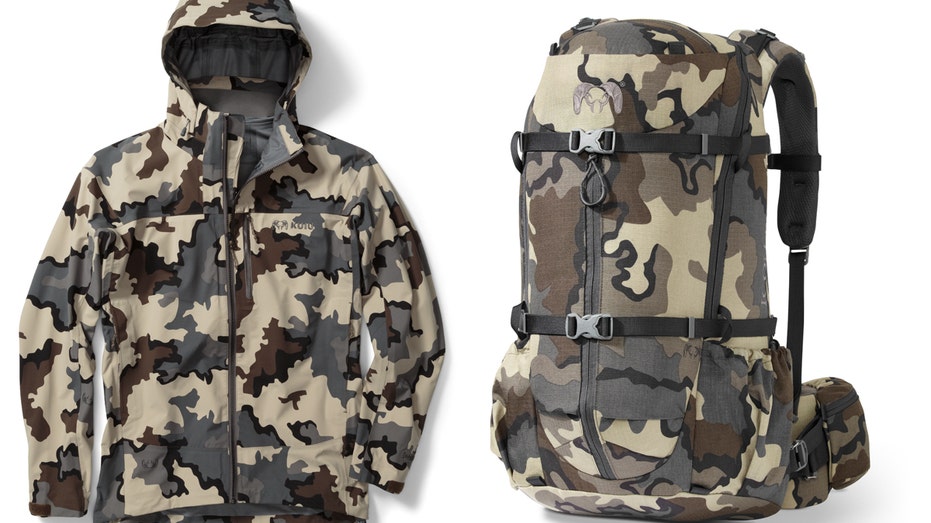 Kuiu has learned first-hand that sportsmen are knowledgeable customers. They want high-quality products at a good value, and they do the research. Tapping into that passion for hunting and the outdoors has driven Kuiu's growth as a brand. From the beginning, Kuiu built a following of customers who were eager to spread the word.
"You can't believe how many other people our customers bring into the brand. We don't even ask them to do it. They just do it," Hairston said.
Hairston is upbeat about Kuiu's long-term prospects, describing mountain hunting's growth as "massive." As a whole, hunting remains a very popular sport in America. According to the U.S. Fish and Wildlife Service, 14.8 million people held paid hunting licenses in 2015. That number has remained fairly steady going back at least 15 years. The agency's most recent survey of hunters and anglers showed that 13.7 million people hunted in 2011, up from 12.5 million in 2006.
The Gridiron Transition
It was Hairston's own passion for hunting that kick-started his post-football career. Still, he had no experience in apparel. Even with a degree in business and economics, Hairston described his ventures as nerve-racking. He warns up-and-coming entrepreneurs of the sleepless nights and hard work, but his message is one of encouragement.
"If I could pull this off, you could do anything. If you relentlessly pursue excellence and focus on becoming an expert on something you're passionate about, you can make a career out of it," Hairston said.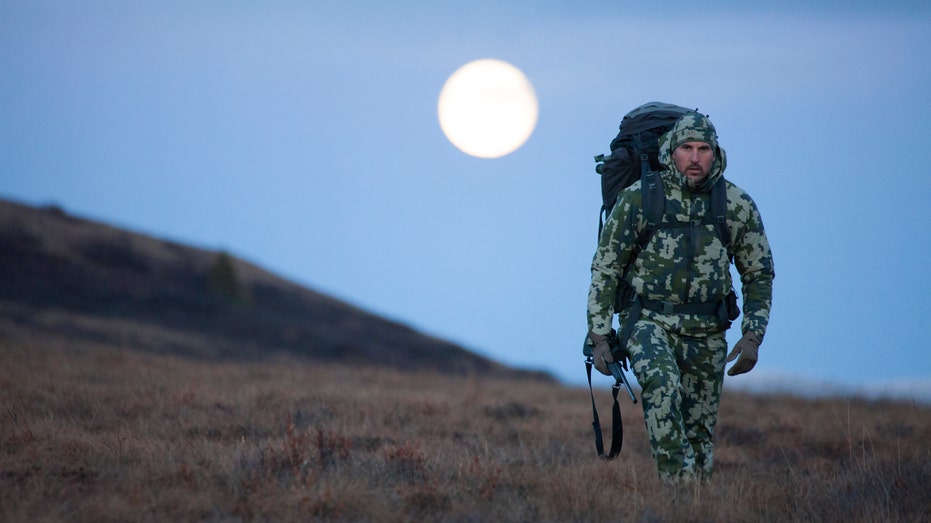 Hairston has stayed true to his roots, eager to hire athletes who are accustomed to dealing with stress and working with teammates.
"I learned more from football for this business than I did from business school. It's the fundamentals that allow you to be successful in football. All the little things: blocking, tackling, how to read an offense. Same thing with business," he said.
And many of Kuiu's customers come from the sports world. Hairston has found Kuiu enthusiasts in the NFL, and he recently visited the San Francisco Giants at spring training.
"Because we're the hot, cool, underground brand, people want to be associated with that," Hairston said. "It wasn't on purpose. In the beginning, I was just hoping to have a little lifestyle business in my hometown. It turned into something giant."