Second Annual Amazon Prime Day Set for July 12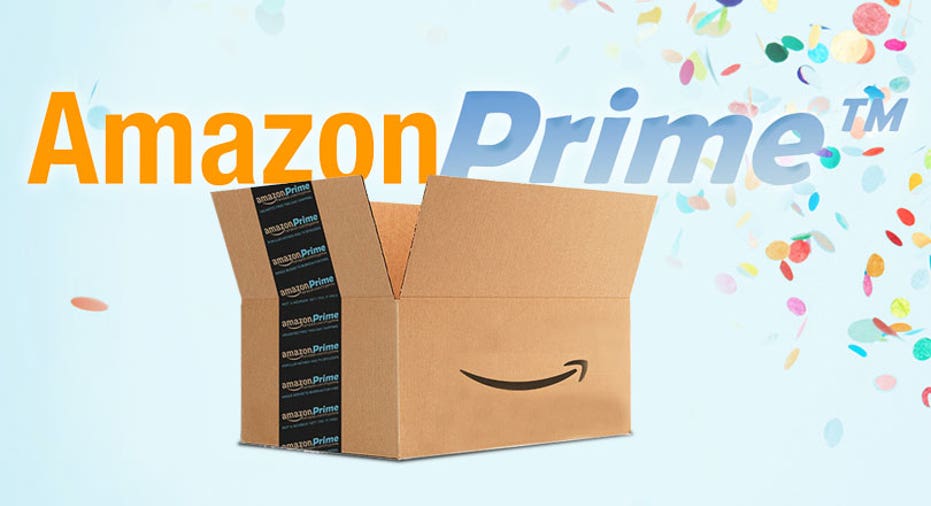 Mark your calendars and sound the alarms, bargain hunters: Amazon just announced that it will hold its second annual Prime Day on Tuesday, July 12.
The online retail giant says this will be "the biggest Amazon event ever" with more than 100,000 deals, exclusively for Prime members. The event starts at midnight PT, with new deals added as often as every five minutes in the US.
To participate, you'll need to be a Prime member or sign up for Amazon's service before July 12.
What type of deals can you expect to find? Amazon hasn't revealed any specifics, but says it'll discount items across "nearly all departments and categories." If you're in the market for a new TV, you might want to forego the inevitable Fourth of July sales you'll see in stores this weekend, because Amazon has promised to have nearly two times as many sets in stock compared to Black Friday and Cyber Monday combined in the US. Prime members in the US can also look forward to deal on toys throughout the day.
Prime Day deals will be available in the US, UK, Spain, Japan, Italy, Germany, France, Canada, Belgium, and Austria.
Leading up to Prime Day, Amazon plans to offer "countdown deals" every day from July 5 through July 11, including a 32-inch TV bundle with a Fire TV Stick for $119.99.
If you plan to shop this Prime Day, check out this site Amazon put together with advice and tips for snagging deals.
Last year, Amazon kicked off Prime Day with discounts on its Kindle lineup, Echo speaker, various electronics, and other random non-tech items. But the company's stock of sale items quickly sold out and wait lists filled up immediately, leaving people with few options. Users, of course, took to Twitter to vent about lackluster options and crack jokes about the event.
Still, Amazon says its inaugural Prime Day was the company's biggest international sales day up to that point.
"Following last year's record sales, we have dramatically increased the inventory behind many deals," Amazon Prime Vice President Greg Greeley said in a statement. "Even with this massive selection we know many of the Prime Day offers will sell out, so members should download the Amazon shopping app to receive notifications on their favorite deals."
This article originally appeared on PCMag.com.