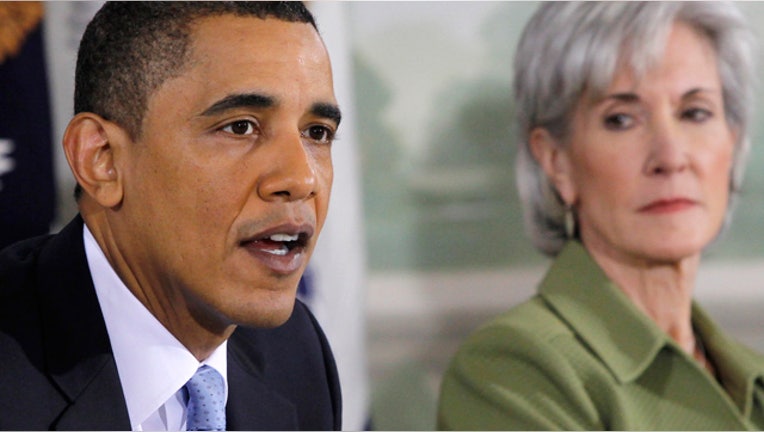 An admission on premium pricing and a denial on enrollment details under ObamaCare were the major headlines out of testimony from Health and Human Services Secretary Kathleen Sebelius on Wednesday.
With less than three weeks left to the close of the Affordable Care Act's open enrollment season, Sebelius faced questions about the rollout of the federal exchange, coverage costs and weaker-than-expected enrollment numbers. The secretary was appearing before the House Ways and Means Committee to defend her agency's proposed 2015 budget.
"I think premiums are likely to go up but go up at a smaller pace than what we've seen since 2010," Sebelius said. The admission of higher costs is a first from the administration since open enrollment kicked off on Oct. 1. Just days prior to launch, HHS said on average, Americans would be paying about $328 a month for a mid-tier silver plan. However, consumers across the country are facing much higher prices.
But Vishnu Lekraj, senior insurance analyst for Morningstar, says it's no surprise premium prices will go up because the cost of health-care will continue to increase over the next five years.
"I can't speak to why Sebelius is saying it now, or her motivation [behind the admission], but over the next several years market participants expect premium levels to rise," he says. "We don't expect them to decrease."
In fact, he says the ACA could potentially slow the growth of premiums, like Sebelius claimed, as it puts more power in the hands of consumers in terms of choice and transparency.
"There are gross profit caps on individual and small group plans out there in the market, as part of the [ACA] equation. There are also restrictive underwriting guidelines, and you have more competition and transparency in the markets," Lekraj explains. "Power is shifting to consumers and there's less power with insurance companies. I wouldn't expect any major profit growth for insurance companies over the next five years."
How Many People Have Paid Their Premiums?
Despite the two-plus-hour hearing, one main question remained unanswered: How many enrollees have paid their first month's premium.
When asked about payment statistics, Seblius replied, "I can't tell you that, sir, because I don't know that." She added she did not know "because the consumers don't pay us, they pay their insurance company."
However, an industry source says the White House "definitely knows" who has made these payments from two separate data points, as the exchanges were set up to be the "source of truth for information." The source claims the White House is withholding the information for  "political reasons because it would force them to lower their enrollment figures if 10% of 20% of enrollees had not paid."
HHS reported Tuesday 4.2 million people have selected plans on both state and federal exchanges. Typically, the insurance industry considers people enrolled once they have made their first month's payment.
The House Energy and Commerce Committee sent letters to every insurance provider on the ACA's exchanges Thursday seeking enrollment details.
"Who's paid? That's what Congress wants to know as the Obama administration refuses to be straight with the American public. The numbers on who has paid will give a much clearer and accurate assessment of the state of the president's signature health care law. Who has fully enrolled in a health care plan and how many of those were previously uninsured?" Committee Chairman Fred Upton, (R-MI), said in the letter.
As far as premium payments being made, Lekraj says from an insurer perspective. there's no reason to keep that information private.
"You want people to pay their premiums, and if there's a percentage in the market that isn't paying, that hurts you on your bottom line. It puts more pressure on the individual market products."
Lekraj says he hasn't seen any reports on an "abnormal number" of people not paying their premiums.  The estimates reported last month, first by Robert Lasewski who writes the Health Care Policy and Marketplace Blog, were that 80% of new enrollees had paid their premiums, meaning the remaining 20% had not.