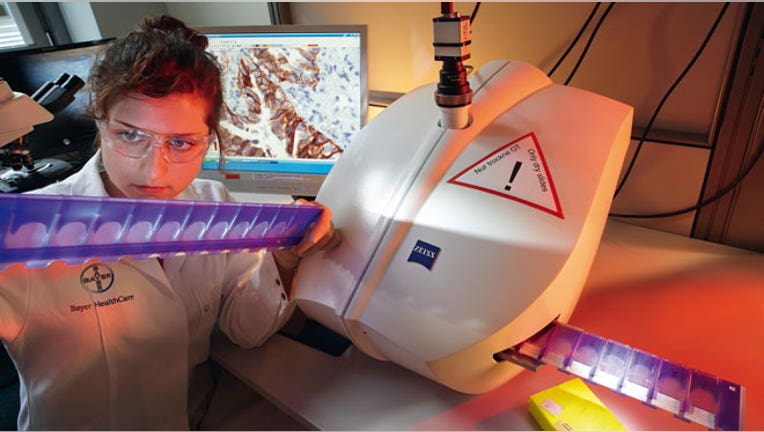 Seattle Genetics (NASDAQ:SGEN) inked a deal potentially valued at as much as $520 million in fees with Bayer on Tuesday related to its oncology fighter designed to be less symptomatic compared with traditional chemotherapy.
In a new collaborative agreement based on Seattle's antibody-drug conjugate technology, Bayer will pay upfront and option exercise fees of up to $20 million and further royalties of up to $500 million if certain pre-determined milestones are met.
With the Bayer deal, Seattle has more than 15 ADCs in clinical development, equating to potential milestones of more than $3.5 billion across its internal and collaborator programs.
"The significant clinical and preclinical progress across our ADC collaborations continue to reinforce Seattle Genetics' leadership position in the field," said Natasha Hernday, Seattle's vice president of corporate development.
In a joint statement, Bayer said ADCs are "promising approaches in oncology," monoclonal antibodies able to attack tumor cells in a much more targeted way than preexisting treatments.
The technology is designed to release the potent cell-killing agent once inside targeted cancer cells so as to spare non-targeted cells and reduce some of the negative symptoms of traditional chemotherapy.
Shares of Seattle Genetics failed to rally on the news, falling more than 3.5% to $28.84 in recent trade.