SeatGeek Takes the Fight to Ticketmaster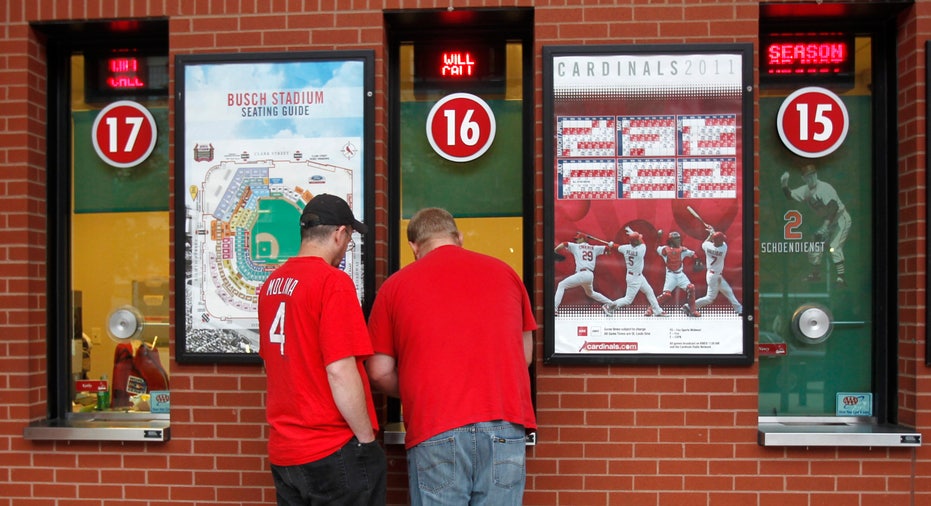 SeatGeek is expanding beyond secondary ticket sales to take on industry behemoth Ticketmaster. The seven-year-old company on Thursday launched a primary ticket platform that already has one major sports league on board.
The platform, called SeatGeek Open, is billed as a significant departure from traditional primary ticket sellers. SeatGeek will allow sports franchises, artists and others to sell tickets directly through third-party websites and apps, including online retailers, social media websites and travel tools. The objective is to sell tickets to fans "in places where fans are spending time and consuming content" online, according to SeatGeek's announcement. For instance, a fan booking a room on Airbnb might be offered tickets directly from the hometown team.
The launch of SeatGeek Open follows a July announcement that SeatGeek scored a multi-year agreement to become the official ticketing partner of Major League Soccer. SeatGeek also reached a separate deal with Sporting Kansas City, which will be the first team to use SeatGeek as its primary ticket partner starting in 2017.
SeatGeek co-founder and CEO Jack Groetzinger told FOXBusiness.com that an open ticket platform will help organizations connect with more fans, thus increasing ticket sales. He contrasted the open, mobile-first concept with other markets like Live Nation Entertainment's (NYSE:LYV) Ticketmaster, saying the limits often imposed on ticket sales lead to restrictive rules for consumers.
SeatGeek wants to shake things up in the ticketing business, similar to what Uber did in the taxi business.
"Disruption hasn't happened to ticketing yet," Groetzinger said. "We want to give fans much broader access to tickets.… With an open platform, third-party developers can work with teams to optimize their businesses."
Teams, artists and venues are "going to make more money" by selling tickets through a wide array of distribution channels, he added. "Teams will be able to optimize their businesses and increase revenue, and they will offer a better experience for fans."
SeatGeek also aims to break down barriers between primary and secondary ticket markets by creating one ecosystem for both. Using SeatGeek Open, teams and artists can host a marketplace for customers to sell or transfer tickets, and secondary sales can be processed by multiple digital partners. The company said its barcode-verification technology will be made available to other ticket sellers such as eBay's (NASDAQ:EBAY) StubHub.
"From a fan's experience, you don't really care about primary and secondary. As long as you know your ticket will get you into the event, who cares, right? It's not like buying a used car," Groetzinger said.
SeatGeek believes MLS is the perfect partner to help kick off SeatGeek's entry into primary ticketing. Groetzinger said soccer has a large audience of young, tech-savvy fans, and the league is "very forward thinking and experiential."
SeatGeek has also partnered with TopTix, whose ticketing software will power the back-end of SeatGeek Open.