Seasonal Small Businesses Using Social Media to Maintain Year-Round Presence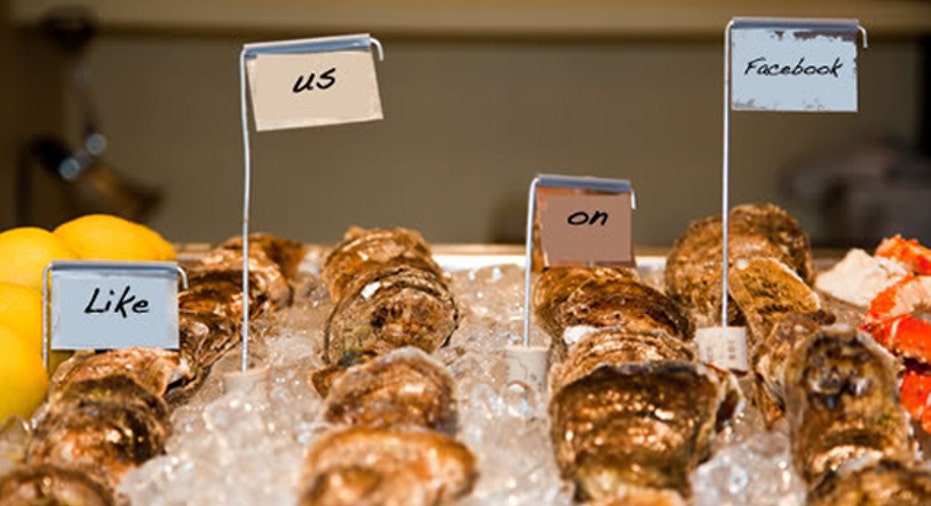 Cape Cod, Vermont, Montauk: these are all hot tourist destinations, but only during certain seasons. As the weather changes, so too does their appeal, prompting many small businesses to close up shop for the off season.
Just because businesses close their doors, it doesn't mean they also shut off customer engagement. Instead, seasonal small businesses are turning to Facebook, a virtual, year-round, weatherproof storefront. Owners used to rely on snail mail to keep their businesses in the back of consumers' minds, but social media is cheaper and allows for a real-time, more intimate interaction.
Meet Cape Cod's Four Seas Ice Cream, Vermont's Equipe Sport and Montauk's South Edison, three small businesses using social media to build a loyal customer base no matter the weather outside.
http://www.fourseasicecream.com/
Claiming to be the third oldest ice cream shop in New England, Four Seas is as rich in history as it is in cream.
In 1934, W. Wells Watson, an insurer, opened up Four Seas as a side business and 20 years later, the current owner, Douglas Warren's parents started working there. They fell in love with each other and the business and bought the shop in 1960. In 1999 Warren and his wife acquired the business in 2000 and in 2009, the historic shop made its Facebook debut.
Four Seas is open spring through fall but this year, for the first time, Warren decided to wholesale year round. Occasionally, he'd find himself at the store, filing paper work – and when he did, Warren would temporarily open up shop for an hour or two and post on Facebook to inform his loyal customers.
"You need an electronic footprint out there. It'll get you higher placement on searches," he said. To maintain customer engagement, Warren runs contests and polls on his Facebook page. Right now he is seeking out what sorbet flavor people would like to have most this summer.
Another time, Warren posted old photos from Four Seas and asked people to tag them, prompting former employees and their families to not only tag the photo, but 'Like' the shop; it currently has more than 3,500 'Likes'.
http://store.equipesport.com/store/
Equipe Sport is a haven among skiers and boarders alike in Vermont.
The luxury sporting goods store was founded in 1989 by Wilbur and Sue Rice and their son, Parker Rice, is now the general manager.
The company has five locations within the Green Mountain State, and while some stay open all year, for all of the stores, the vast majority of sales occur in the winter.
Rice calls Facebook critical to maintaining a year-round customer base. "While the bulk of our customers are not present during the summer, they are still connected to us."
Equipe Sport uses Facebook to promote new and existing products, special discounts and giveaways. "We are constantly working to offer a fresh message that will grab the ever-shorter attention span of today's customer."
To help expand its online presence, Equipe is looking to revamp its Web site and create a Twitter account
New York City dwellers have long escaped the summer heat by retreating to Montauk, Long Island, known as a rustic, 'unHampton,' fishing town.
Steven and Lisa Kristel have escaped to Montauk during the summer for the past 10 years and in June 2010, they opened South Edison, a seafood restaurant open from mid May to mid September.
Jason Steinthal, the PR manager of South Edison explains that the restaurant took to Facebook immediately.
"Social media is great for a year round presence and helps let you know that people are still thinking about your business even when you're closed, " said Steinthal.
Steinthal tries to keep South Edison's social media strategy fun and casual. "We have a laid back approach to a high-end product here – and I think that's our same attitude toward social media."
"Think about a restaurant almost like it was a living person and Tweet or share things that you are excited about."
You named your small business, you set up a Web site, and you even started seeing profits from it. What's next? You could set up a profile page on a social networking site, such as Facebook or Myspace. And/or you may want to head to Twitter, the member-based site that boasts of allowing you to virtually shout your company's message from a technological rooftop.
Every week, Fox Small Business Center will highlight companies that are making their brand known through social media. As small businesses, you are on the frontlines of re-starting our economy, and we want your voice to be heard.