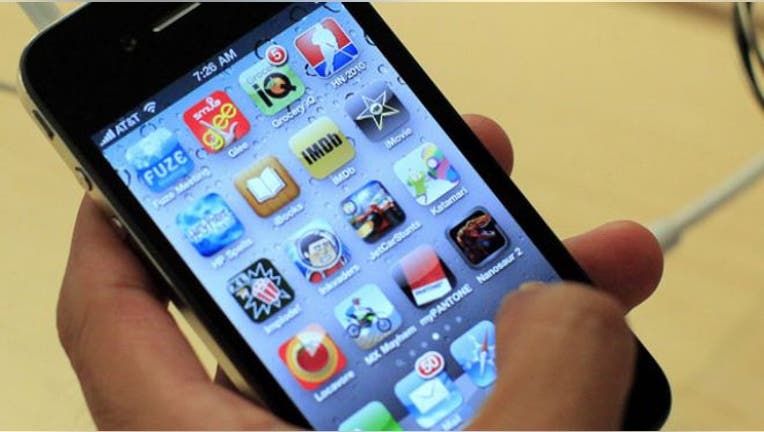 The mobile landscape is changing everything we thought we knew about search. Here's how to make sure you don't get left behind.
In a recent episode of the Web series "Dating Rules From My Future Self" (sponsored by Ford Escape), the main character's ex-boyfriend mentions that he "could really go for a taco." The main character, coincidentally driving her Ford Escape, says, "Hey, car lady, find Mexican restaurant." The car obediently lists nearby establishments that meet the ex-boyfriend's criteria and brings up a map that routes a path to "the chosen one."
The future has arrived.
As both search and smartphones have become ubiquitous in our lives, we've come to depend on being able to find anything we want, anywhere we are, with a swipe of a finger. But as the Internet moves beyond our computers and phones and into the rest of the world (such as our cars), and our voices replace our finger swipes, it seems we could practically be aboard the Starship Enterprise.
What does this mean for business owners? Do you need to scramble to learn even more complicated technology? The good news is that you don't — at least for now, since these new mobile and voice capabilities are built on existing search platforms. For example, a voice search is simply transformed to text behind the scenes and triggers a standard text search on your mobile device. And search devices in your car are just an evolved version of search functions for smartphones.
But as searching online becomes even easier (just talk to your car as you're driving down the street!), customer behavior will continue to change. We'll be even less likely to open up the Yellow Pages to find local businesses, and we'll rely more heavily on apps on our phone, in our cars, or wherever they wind up in the future. And the signals that search engines are weaving into results (local and map listings, social media, review sites) will be just as important as — if not more important than — a well-optimized website.
Here's how to ensure you don't get left behind as the world of online searching moves forward:
1. Ensure your business has a website so that when people ask their cars where to go for a product or service, your business can be the answer. This Q&A tells you how you can get started, if you don't have a site already.
2. Ensure your website uses the same language your potential customers are using. This article gives you more information on finding out what your target market is searching for online. In particular, pay close attention to your website title tags, because they do matter when it comes to search engine optimization.
3. Make sure that your website displays well on screens of all sizes (including smartphones, tablets and those in-car devices). Ideally, your Web developer should build your site with a responsive design (or you should choose a responsive template for your website) so that you don't need a separate site for mobile customers.
4. If you own a local business, ensure that your Web profile is filled out completely with the map listings of the major search engines. To learn more, visit this article about going local on the Web.
5. Claim your profile on relevant social media sites and engage with your audiences there. You can find detailed tips on how to do this effectively with these Business on Main resources about establishing a mainstream social media presence and learning how to use Google Plus for your business. As more of us use social apps on our phones, we'll rely on them more often as a form of search — and you'll want your business to be front and center as this happens.
6. Monitor your business on review sites such as Yelp and Urbanspoon. Not only do these sites rank well for local business searches, but they often have mobile apps that audiences are increasingly searching from directly. Also, responding well to customer reviews (both positive and negative) is becoming more important than ever. These articles offer tips on managing customer reviews and dealing with negative posts.
7. Consider creating a mobile app for your business (if that's applicable to the products or services you offer) and showcase it on your site. Your site could also present it as an option to those who come to your site from a mobile device. This article talks about using Magmito for Business to easily create a custom app, with no programming skills required.
8. Monitor how your audiences search (you can use these keyword research tools outlined in my book). In particular, see how the language they use to talk about your product or service evolves as they speak search terms into mobile devices rather than typing them on keyboards. Maybe we'll start using full sentences when we search. We also might use location-specific terms that didn't apply when we were searching from our desks. For example, the search volume for "nearby restaurant" skyrocketed in the last year.
The key, as always, is to stay in tune with what your customers want and how they go about looking for it.
© Business on Main. Sign up for our Main Street Authority newsletter to get articles like this delivered monthly to your inbox.