Seamless Eats Up MenuPages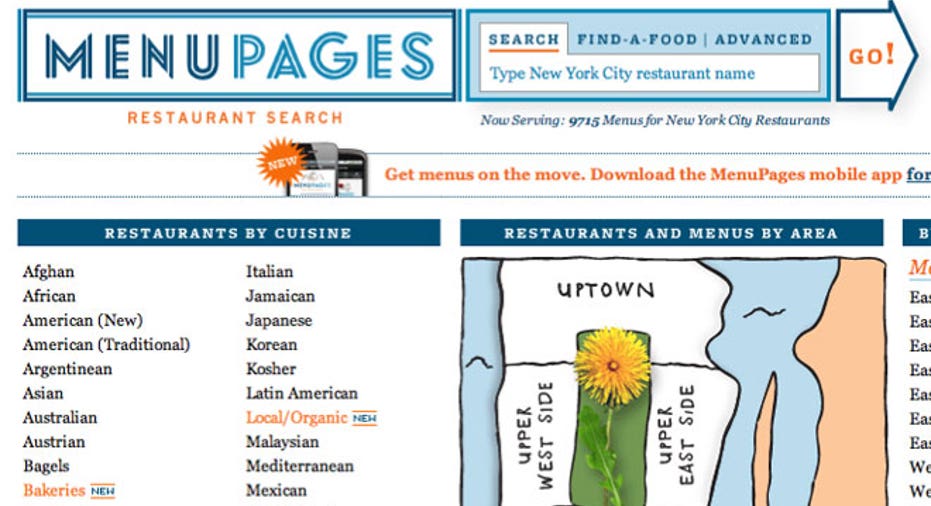 Online takeout ordering service Seamless on Monday announced it is acquiring online menu-listing company MenuPages, aiming to provide an accurate source of information for local restaurants with ordering capabilities.
"Together, Seamless and MenuPages will provide online and mobile access to over 40,000 unique restaurant menus, over 200,000 user-generated restaurant ratings and reviews, and ordering capabilities to over 7,500 (and growing fast!) restaurants in more than 50 cities in the US and London," Seamless CEO Jonathan Zabusky said in a blog post.
Zabusky said users can expect "deeper integration" between the sites in the future on desktop and mobile platforms as well as faster growth in adding new restaurants to the services.
Formerly known as SeamlessWeb, Seamless lets users view participating restaurants in major metropolitan areas and order takeout for delivery or pick-up right from their computers or smartphones.
MenuPages lets users see the items and prices on the menus of local restaurants, information that can be surprisingly difficult to find on restaurant web pages, if the restaurant even has a site.