Seahawks RB Eddie Lacy earns $55K for losing 3 pounds: report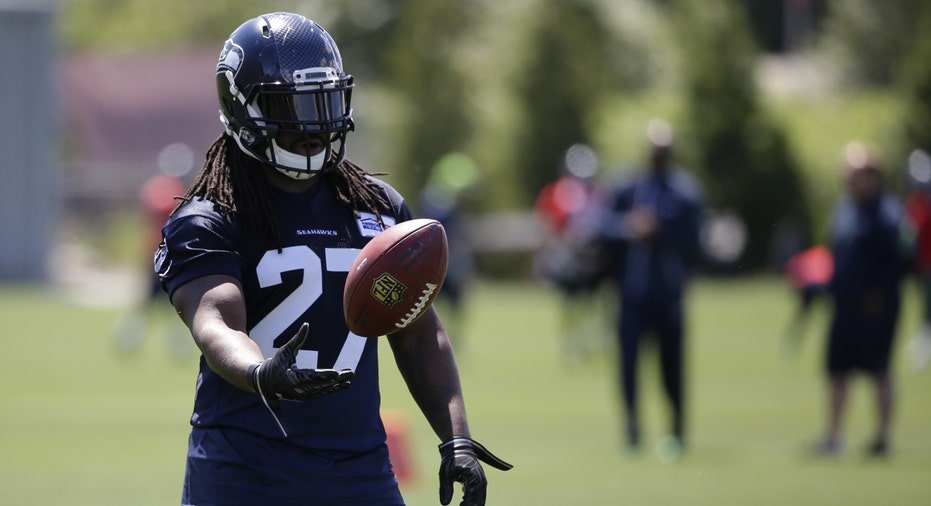 The Seattle Seahawks are literally paying Eddie Lacy to stick to his diet plan this offseason.
The 27-year-old running back earned $55,000 on Monday for weighing in less than 250 pounds – the second in a series of seven fitness goals designed to get him ready for the 2017 NFL season, ESPN reported. Lacy earned his first $55,000 check when met his first offseason weight-loss goal by tipping the scales at 253 pounds on May 15 – below the target threshold of 255 pounds.
In total, the Seahawks are offering $385,000 in potential compensation if he meets all seven weight checkpoints through December 2017, according to multiple reports. He has to cut down to 245 pounds by September and then maintain that weight throughout the season.
Seahawks head coach Pete Carroll told Seattle's KIRO-AM radio station in March that his staff planned to make a "concerted effort" to keep Lacy in top shape this season.
Lacy famously struggled to stay in football shape during his tenure with the Green Bay Packers from 2013 to 2016. He weighed as much as 267 pounds this offseason while recovering from ankle surgery, Pro Football Talk reported.
The four-year NFL veteran has parlayed his exercise goals into a sponsorship deal with Beachbody, a workout program.