Schwab Scoops Up optionsXpress in $1B Stock Deal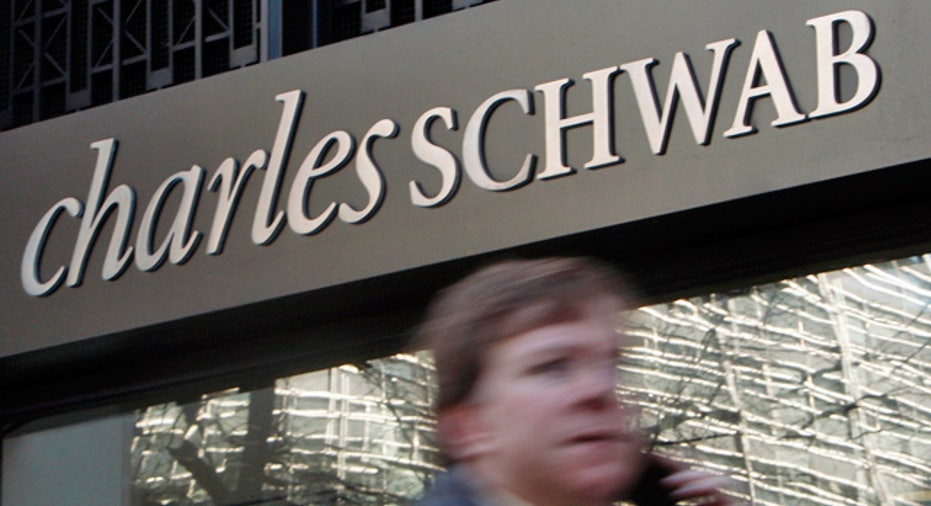 Brokerage heavyweight Charles Schwab (NASDAQ:SCHW) reached an all-stock deal on Monday to buy smaller retail broker optionsXpress (NASDAQ:OXPS) for $1 billion.
The transaction values optionsXpress at $17.91 a share, placing a 17% premium on the Chicago-based company that focuses on equity options and futures. The combined organizations would have generated 2010 net revenue of $4.479 billion.
While Schwab's $1.6 trillion in client assets makes it the largest independent U.S. brokerage, optionsXpress was launched in 2001 and has just 385,200 client accounts with $8.1 billion in assets.
"OptionsXpress' industry-leading and award-winning client tools will be well received by our existing active investor clients who are increasingly using options and other trading strategies as a key part of their total approach to investing," Schwab CEO Walt Bettinger said in a statement. "The expected synergies of our combination make the acquisition a win-win-win for Schwab, optionsXpress and our many important active investor clients."
The companies said the deal is expected to close during the third quarter, subject to optionsXpress shareholder approval. Shareholders representing 22.9% of optionsXpress have already signed off on the transaction.
If the deal is consummated, the companies said both would "initially retain" their separate brand identities.
"The union of our brands marks the beginning of a new era of capabilities and services focused on the retail investor," optionsXpress CEO David Fisher said. "OptionsXpress and Schwab share a passion for innovation and championing the self-directed investor, and together, we will leverage our combined strengths to unlock meaningful value for customers and stockholders."
Fisher plans to stay on after the deal closes, serving as president of optionsXpress and a senior vice president at Schwab.
Shares of optionsXpress leaped 15.41% to $17.68 Monday morning, while Schwab's stock gained 0.28% to $17.61.