Schwab 1Q Profits Soar 58% as Trading Activity, Client Assets Rise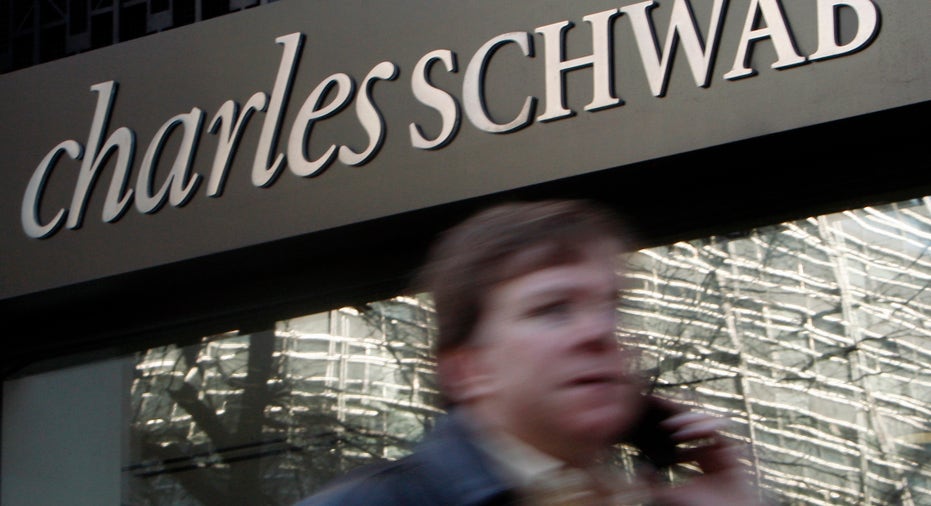 Charles Schwab (NASDAQ:SCHW) beat the Street on Tuesday with a 58% leap in fiscal first-quarter earnings as the discount brokerage capitalized on record levels of trading and client assets.
Shares of the San Francisco-based company rallied about 3% on the stronger-than-expected results.
Schwab said it earned $326 million, or 24 cents per share, last quarter, compared with a profit of $206 million, or 15 cents a share, a year earlier. Analysts had been modeling for EPS of 22 cents.
Revenue rose 15% to $1.48 billion, compared with the Street's view of $1.47 billion.
"Higher levels of client trading activity, balances in fee-based products and services, and cash held at Schwab as part of investing relationships all contributed to the 15% year-over-year increase in revenue we achieved for the first quarter," Schwab CEO Walt Bettinger said in a statement.
Schwab said it added $34.2 billion of net new assets during the quarter, representing a 6% annualized organic growth rate. New brokerage accounts increased by 258,000, up 6% year-over-year.
At the same time, Schwab said it executed a company record of 550,000 total trades a day during the first quarter and its total client assets of $2.31 trillion is at an all-time high.
Bettinger said the company "saw a steady pace of planning conversations, as an increasing proportion of clients engage with investing as a long-term process, not a moment in time."
Shares of Schwab advanced 2.77% to $26.00 ahead of the opening bell, putting them on track to wipe out their 2014 slump of 2.7%.
Discount brokers like Schwab and TD Ameritrade (NASDAQ:AMTD) have seen their share prices come under pressure in recent weeks due to concerns that the controversy around high-frequency trading could spark changes to their business model.
Specifically, investors worry about the practice called "payment for order flow", where brokers sell their orders to third parties who trade against them to make a small profit on the transactions.
Earlier this month, Bettinger reiterated criticism of high-frequency trading, calling the controversial practice a "growing cancer" that needs to be stopped.