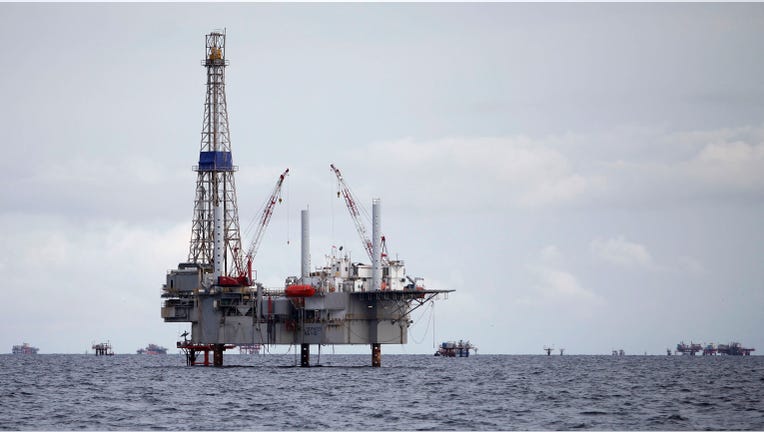 Schlumberger Ltd, the world's No.1 oilfield services provider, became the first major U.S. company to say that its quarterly earnings would be hurt by U.S. and EU sanctions against Russia.
The company's warning comes after BP Plc said last month the sanctions could hurt its business. BP is the biggest foreign investor in Russia with a near-20 percent stake in Rosneft, Russia's largest oil producer.
The United States has put sanctions on Rosneft and Novatek , Russia's second-largest gas producer, over Russia's support for rebels in Ukraine.
Schlumberger, which drills with Rosneft on the island of Sakhalin, said on Tuesday that the sanctions would hurt its third-quarter profit by as much as 3 cents per share.
Analysts on average estimate earnings of $1.51 per share in the quarter ending September, according to Thomson Reuters I/B/E/S.
Schlumberger generates about 4 to 5 percent of its revenue from Russia, amounting to about $2.2 billion in annual revenue, according to Simmons & Co.
Schlumberger said the sanctions were "restricting the engagement of people and equipment", but added that it was confident that it could support its clients in Russia without "material disruption".
Schlumberger said in July that there was no "real impact" on its business in Russia.
However, the European Union and the United States have announced further sanctions since then, targeting Russia's energy, banking and defense sectors.
Schlumberger is more exposed to Russia than its nearest rival Halliburton Co, which is more focused on North America.
Smaller rival Baker Hughes Inc gets about 5 percent of its revenue from Russia, while Weatherford International Ltd gets 3 to 3.5 percent, according to Simmons & Co.
"It is our understanding that the sanctions, which are not retroactive, affect new exports and investments in deep water, arctic, and non-conventional, or shale, exploration and development," the analysts wrote in a note.
Schlumberger is working on technology for the Bazhenov shale development project in Western Siberia along with Gazprom Neft , the oil-producing arm of Russian state gas company Gazprom.
There are no sanctions against Gazprom. Before the onset of the sanctions, Russia was seen as a growing market for the oil service industry with companies such as ExxonMobil planning to start drilling wells in the Russian Arctic.
Schlumberger shares were marginally down at $108.20 in morning trading on the New York Stock Exchange. (Reporting by Swetha Gopinath and Ashutosh Pandey in Bangalore; Editing by Don Sebastian)