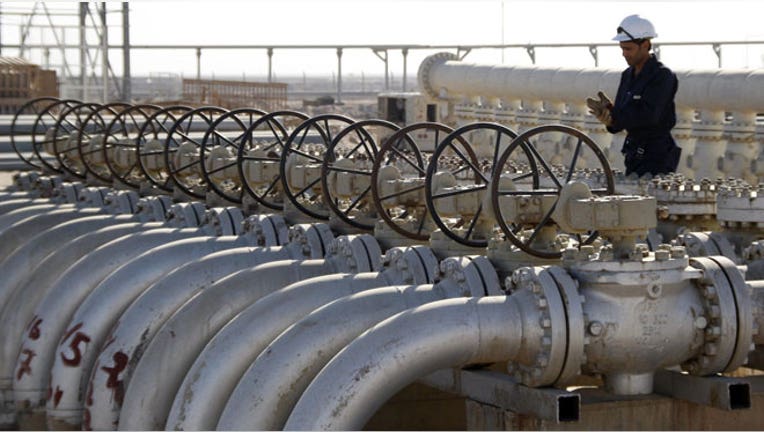 Schlumberger (NYSE:SLB) said Thursday its third-quarter profit improved about 14%, as the world's top oilfield services company saw progress in North America.
The company reported earnings of $1.95 billion, or $1.49 a share, compared to a year-ago profit of $1.72 billion, or $1.29 a share. Revenue increased 9% to $12.6 billion
Analysts expected lower per-share earnings of $1.46, while Schlumberger's revenue matched forecasts. Shares ticked 0.4% higher to $91 in after-hours trading.
Oil producers are facing increased pressure from a recent drop in oil prices. But Houston-based Schlumberger said the "supply-demand situation" is "relatively well-balanced," despite current market fears of short-term oversupply.
In the quarter ended Sept. 30, North America revenue jumped 18% to $4.3 billion. Schlumberger benefited from stronger results in Canada, both on land and offshore. The company said U.S. land drilling was also strong in spite of adverse weather.
International revenue totaled $8.3 billion, up 5% year-over-year. All Latin America markets recorded growth, led by Mexico and Argentina.
Revenue generated by the segment that includes Europe, Russia and Africa also grew, despite concerns over economic sanctions targeting Russia. In August, Schlumberger cautioned that U.S. and European sanctions against Russian firms would have a "limited" financial impact on the company.
"At the same time, Middle East & Asia proved highly resilient in the face of significant headwinds in Northern Iraq," Schlumberger Chief Executive Paal Kibsgaard said, referring to the ongoing battles with ISIS terrorists.