Scented Candle Offers That 'New Mac' Smell (Whatever That Is)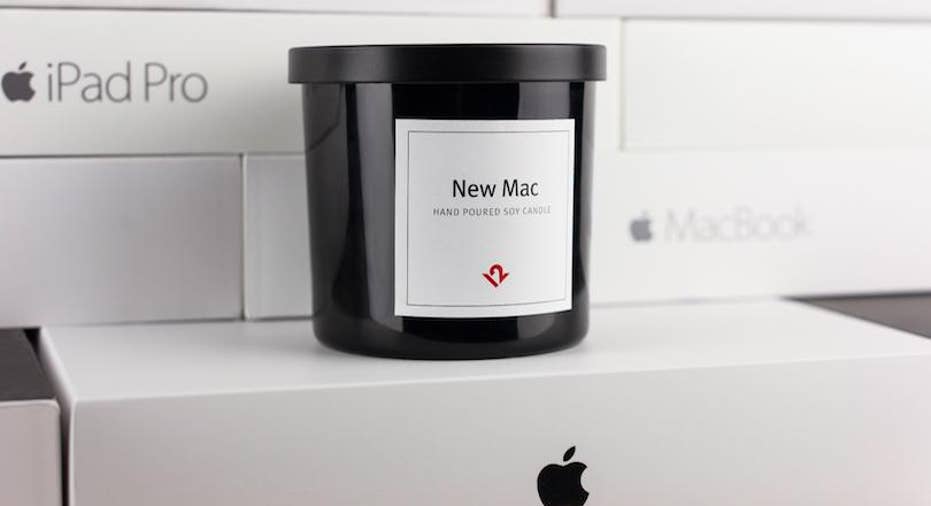 Ahh, that new-Mac smell. You know—the one that fills the room with the scent of mint, peach, basil, lavender, mandarin, and sage.
At least, that's what retailer Twelve South apparently detects when unboxing a fresh MacBook or iMac. The Apple-exclusive accessory maker is selling the (currently sold out) $24 New Mac Candle. More of the hand-poured, 100 percent soy wax products are expected later this month.
Twelve South did not immediately respond to PCMag's request for comment, but told CNET that the scent is its "creative director's interpretation" of a new Mac smell. Because a candle that smells like "metals and glues" probably isn't that appealing, the company admitted.
With a burn time of 45 to 55 hours, the sweet perfume of an unpacked PC should last you a few days at least. Or trick family and friends into thinking you just bought a state-of-the-art computer, without shelling out the $900 to $1,800 that actually requires.
Customers can sign up online to receive a notification when the New Mac Candle is back in stock. Until then, browse the Twelve South online store for iPhone and iPad cases, Apple Watch docks, MacBook stands, and other merchandise. The Charleston-based company, however, warned shoppers that due to the impending Hurricane Matthew, its warehouse is closed, and shipments will be delayed.
This article originally appeared on PCMag.com.