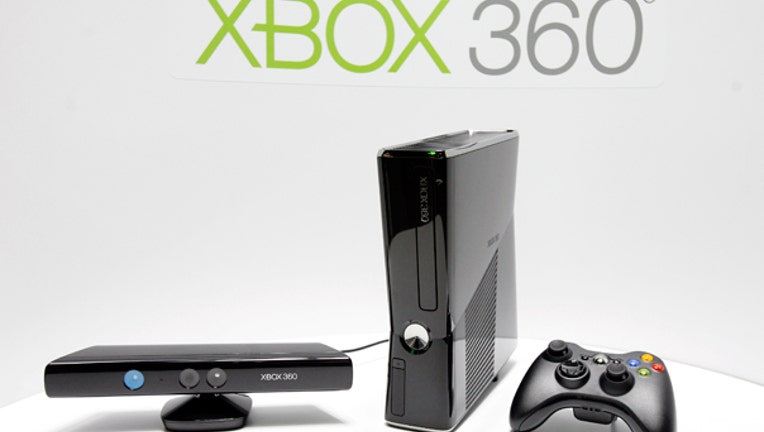 Welcome to OnSale at FOXBusiness, where we look at cool deals and insane bargains.
A new search engine has nutrition on the brain while a website is looking to help you keep more dollars in your wallet when it comes to medical bills. And listen up gamers: Xbox continues a great deal for gamers, now at more stores.
A Search Engine for Eats
Those who like to track their nutrition via smartphone will want to check out this new search engine. At NutritionRank.com lets you compare over two million different meal and food types so you can get maximum nutritional value with every bite.
Search by brand, category, or nutrient and NutritionRank will show you the best options according to rank and color – red means "not such a great choice" while green means "good to eat". You can compare foods found in the grocery store, from the frozen prepared aisle to the produce section. You can also compare recipes and find out which item is the best on menu. The site even lets you set up a personalized menu for certain health conditions and special diets. And it's free to sign up and track your progress.
Healthy Savings
Even with insurance, health-care costs can really ding your wallet. Compound that with confusing bills from your doctor's office or insurance company, and it can be tough to know just what you're spending money on – and if those fees are really are appropriate.In fact, the American Medical Association reports mistakes on health insurance claims add up to about $17 billion each year.
A company called Simplee aims to tackle any fees that are hidden in the depths of your health-care bill, exposing any errors. The site lets you store, monitor and pay health-care expenses, keeping track of any hidden fees or mistakes. It's free, too. Sign up here.
$99 Xbox
OnSale told you about a great deal on Xbox (NASDAQ:MSFT) 360 4G gaming consoles with Kinect, and now the deal has expanded to Best Buy (NYSE:BBY) and Gamestop stores, where you can get an Xbox 360 console with Kinect for just $99.
The deal is good with a new two-year Xbox Live Gold contract for $14.99 per month. That's a $99 gaming console with access to Gold level Xbox Live.
Co-Star Debut
TV watchers have another option when it comes to streaming video to their living rooms. The all-new, very affordable Co-Star from Vizio gives users direct access to the Google Play App Store, plus live gaming. It's the first Google TV set-top box from Vizio, and it comes with some sweet pre-loaded apps, including instant video from Amazon (NASDAQ:AMZN), Netflix (NASDAQ:NFLX) and iHeartRadio. The best part – it's only $99. Pre-orders are set to start next month so visit Vizio.com for the latest.
Know of a killer deal or insane bargain? Email the goods to OnSale@FOXBusiness.com and share the wealth.