Save Big Money on Clothes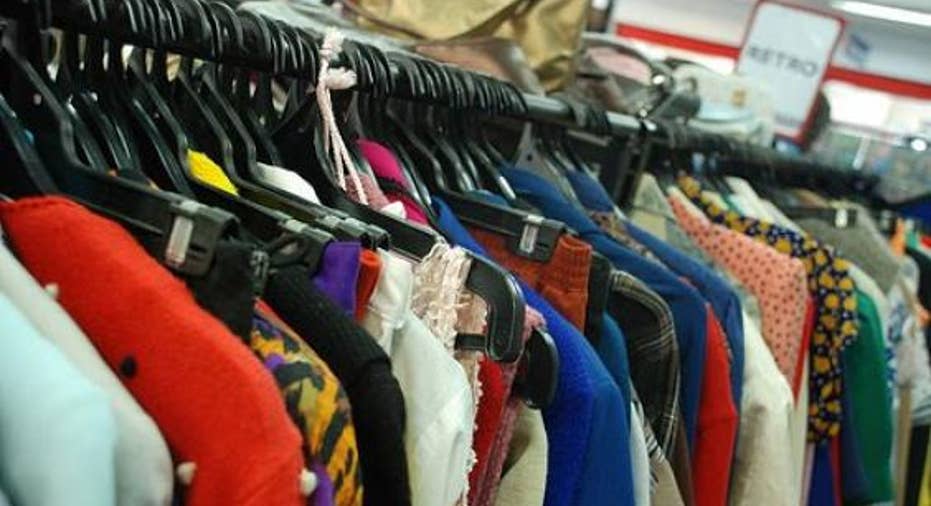 I hate spending a lot of money on clothes. Smart shoppers know they don't have to pay an arm and a leg to dress well. Mitt Romney, who can afford any label he wants, talked on the campaign trail about how he bought Kirkland brand dress shirts at Costco. Seeing an item you bought at full price marked down is always a downer. So, to get some great tips on buying clothes at a discount, I  went to Andrea Woroch, a personal finance expert.
First off, Woroch says store markdowns typically start on Thursdays, contrary to conventional wisdom. Yes, you normally see sales advertised for the weekends, but sales associates have to get out ahead and change prices on individual items beforehand, and that means better selection and prices for people in the know.  Second, you always want to shop out of season and that means buying summer items at the end of the summer when they go on sale. Hold off buying for fall and winter until after Christmas to score deep, deep discounts. Retailers mark down seasonal merchandise dramatically to clear out store shelves and make room for spring clothing.
To track prices, consider using apps like Hukkster, which tracks price drops and will alert you when coupons become available. Also, many of the big chain retailers, like Abercrombie & Fitch, have aggressive social media platforms and alert loyal customers to the best deals. The downside of signing up for the apps is that you may get more info than you want about merchandise.
Discounters are a great way to go – with chains like TJMaxx and Marshalls offering steep discounts on brands you already know. Local consignment shops stock quality clothing at a steep discount. Choose a consignment store in a wealthy neighborhood for the best finds. Another great place to go for slightly used brand name clothes are online consignment shops like www.thredup.com and www.recycleyourfashions.com.
My girlfriends and I make scoring big discounts a game. It's hip to be cheap!