Saudi pledges adherence to oil cut, confident others will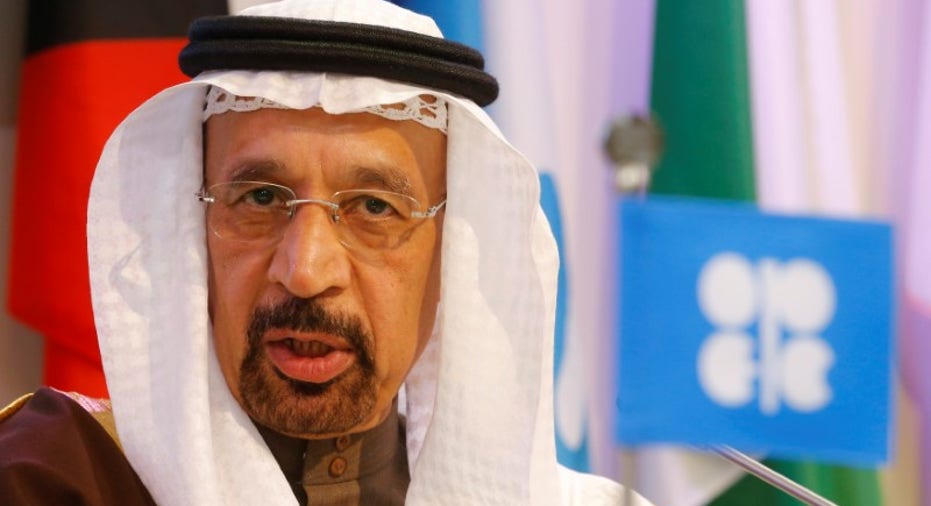 Saudi Arabia will adhere strictly to its commitment to cut output under the global agreement among oil producers, its energy minister said on Monday, expressing confidence that OPEC's plan to prop up prices would work.
Saudi Energy Minister Khalid al-Falih, speaking at an industry event in Abu Dhabi, also said he was encouraged by signs of commitments by other participants in the deal since it took effect on Jan. 1.
"Many countries are actually going the extra mile and cutting beyond what they've committed... I am confident about the impact... and I am very encouraged about those first two weeks," Falih said.
The comments are the latest in a series of assurances from officials that participants will follow through on the agreement intended to help get rid of a glut. Compliance with the deal will be a key influence in early 2017 on oil prices , which at $56 a barrel are about half their level of mid-2014.
Under the accord, the Organization of the Petroleum Exporting Countries and Russia and other non-members will curtail oil output by nearly 1.8 million bpd, initially for six months.
Last week, Falih said Saudi output had fallen below 10 million bpd, meaning Saudi Arabia had cut production by more than the 486,000 bpd which it agreed to late last year under the producers' agreement.
On Monday, he said: "We will strictly adhere to our commitment," adding that during the six-month agreement, Saudi output would either be at the kingdom's target under the deal or "as is the case now, slightly below".
Producers were unlikely to extend the deal beyond six months and would allow market forces to prevail once the supply glut is eradicated.
"My expectations (are)...that the rebalancing that started slowly in 2016 will have its full impact by the first half," he said.
"Once we get close to the 5-year average of global stocks and inventories we will basically let our foot off the brakes and let the market do its thing."
OPEC complied with up to 80 percent of its last output cut in 2009, according to International Energy Agency data. A committee of OPEC and non-OPEC ministers to monitor the issue is meeting on Sunday.
Kuwait also said last week it had cut production by more than it committed to and OPEC's secretary general told Reuters he was confident of the level of commitment and enthusiasm among producers who agreed to the deal.
(Additional reporting by Stanley Carvalho; Writing by Andrew Torchia and Alex Lawler; Editing by Ruth Pitchford)