Saudi energy minister says Algiers talks are consultative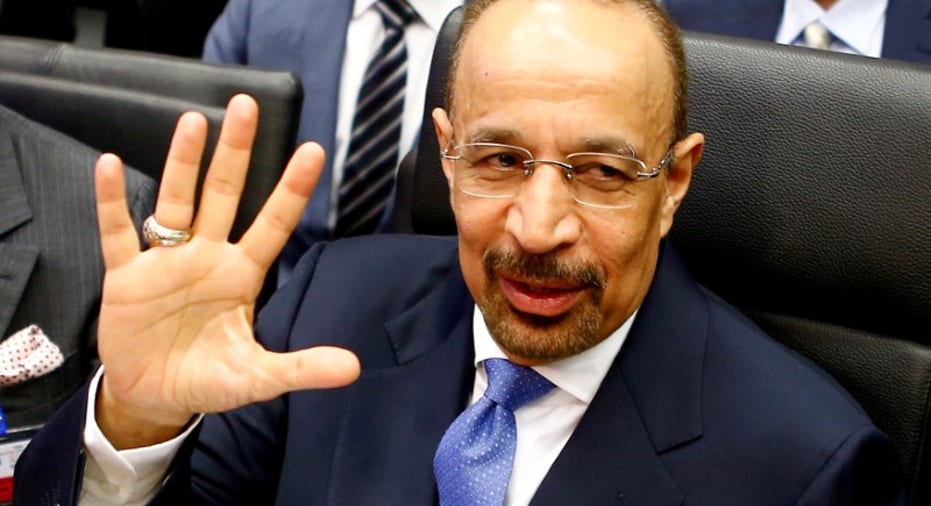 Saudi Arabia's Energy Minister Khalid al-Falih said on Tuesday that talks among OPEC and non-OPEC oil producers in Algiers this week are consultative, casting doubt on the chances of any policy decision during the meeting.
He also said he was optimistic about the oil market.
"We are optimistic about the fundamentals. The market is trending in the right direction, slower than what we had hoped for a few months ago but the fundamentals are moving in the right direction," Falih told reporters.
"From that aspect we are feeling good about the market and I think the rebalancing is here but taking slower than what we had hoped."
Members of the Organization of the Petroleum Exporting Countries will meet on the sidelines of the International Energy Forum, which groups producers and consumers, in Algeria from Sept. 26-28. Non-OPEC producer Russia is also attending.
"This is a consultative meeting, as said by many of my colleagues. We will consult with everyone else, we will hear the views, we will hear the secretariat of OPEC and also hear from consumers today."
(Reporting by Alex Lawler and Rania El Gamal; Editing by Dale Hudson)