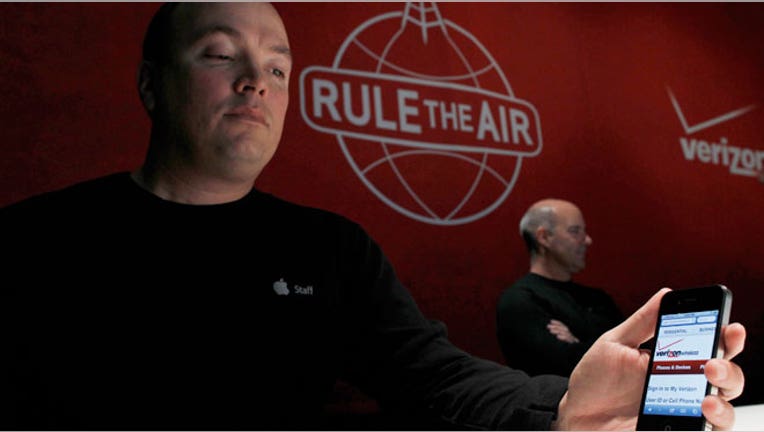 Satisfaction among the top four carriers in the U.S. seems to be evening out as Verizon continues to lose some of its lure due to fees, and smaller rivals Sprint and AT&T move higher in the ranks, a new study shows.
The four big wireless carriers all scored within two points of one another on a 100-point scale compiled by the American Customer Satisfaction Index [ACSI] – the smallest gap since the survey started comparing them side-by-side in 2005. The narrow gap is in contrast with smartphone makers such as Apple (NASDAQ:AAPL) and Research in Motion (NASDAQ:RIMM), which are separated by a whopping 14 points.
Satisfaction for AT&T (NYSE:T) has bounced from last year, when it was held down by merger talks with T-Mobile. The larger carrier, which reported a better-than-expected 5% increase in first-quarter profit last month, gained five points on the ACSI while T-Mobile slipped 1%, and both tied with a score of 69.
AT&T, the No. 2 U.S. carrier, edged closer to larger rival Verizon, which fell 3 points to 70. Verizon, a joint venture between Verizon Communications (NYSE:VZ) and Vodafone (NYSE:VOD), has seen its satisfaction numbers dwindle over the last three years, a reflection of higher upgrade fees, according to the ACSI.
"New fees for phone upgrades and a surge in traffic accessing data has increased Verizon's revenue, but at the expense of customer satisfaction," ACSI founder Claes Fornell said in a statement. "AT&T's customer satisfaction comeback puts the second-largest wireless carrier into a near-tie with rival Verizon -- within striking distance of the industry lead for the first time since 2008, when it had an exclusive deal with iPhone."
Sprint Nextel (NYSE:S), meanwhile, slumped 1% to 71, but scored first place among the four big carriers. It has grown rapidly over the last four years, jumping from just 56 in 2008, as its CEO Dan Hesse continues to make improvements to the brand. Last week, Hesse said he would take a $3.25 million pay cut to appease vocal shareholders who have voiced concern over the huge amount of subsidies operators use to cover iPhone costs to improve sales.
Overall, satisfaction with wireless service dropped 1.4% to 70, while that of cell phone makers slipped 1.3% to 74. Apple and BlackBerry maker Research in Motion entered the ACSI this year with widely different results.
Apple, which is expected to introduce the highly-anticipated iPhone 5 later this year, leads the cell phone field with satisfaction rating of 83. RIM, on-the-other-hand, scored the least satisfying at 69, as it continues to lose market share to both Apple and Google (NASDASQ:GOOG), which makes Android devices.
"Companies with weak customer satisfaction often have weak stock performance," Fornell said. "RIM's sales are slumping amid a bevy of problems, from hardware and software issues to server lapses that have caused email and messaging outages. Over the past year, share price for RIM has virtually collapsed."
While Verizon Wireless slumped a bit, Verizon Communications' fiber optics service [FiOS] continued to be the clear leader among television service providers. Dish Network (NASDAQ:DISH) grew 3% to 69 but was still a distant second to Verizon's 74. DirecTV (NYSE:DTV) was down 1% to 68.