Sara Lee Sells Majority of U.S. Coffee Group to J.M. Smucker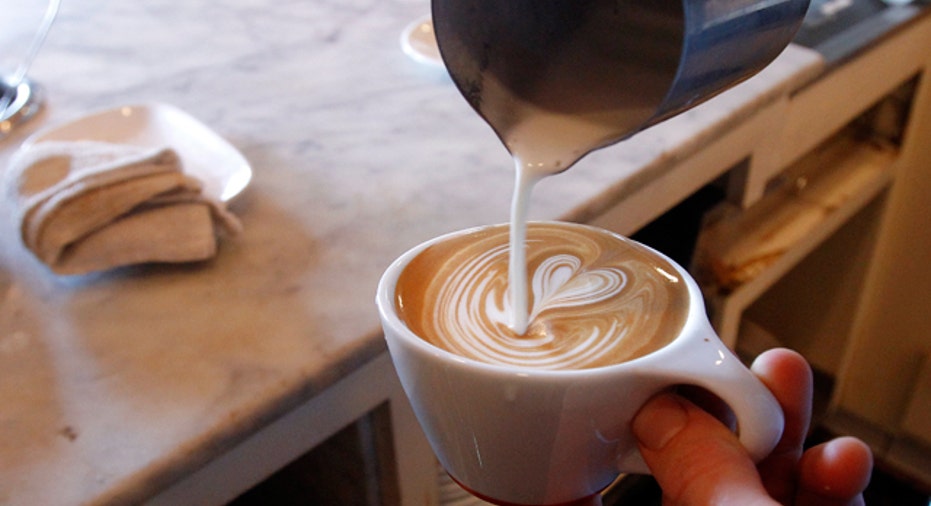 Sara Lee (NYSE:SLE) said Monday that it is selling a majority of its North American coffee and tea business to J.M. Smucker (NYSE:SJM) for $350 million.
Sara Lee also said Monday that U.S. regulators have approved the sale of its North American bakery group to Mexico's Grupo Bimbo for a reduced price.
The Downers Grove, Ill.-based company has been divesting its nonessential businesses in an effort to cut costs and focus on its chicken and beef brands and international coffee growth ahead of its plan to split into two companies.
The company will split into a North American meat company, with brands such as Hillshire Farm and Jimmy Dean, and an international coffee and tea company.
The sale of a large portion of its domestic coffee business to J.M. Smucker is slated to close near the beginning of next year. The two companies have inked a long-term deal to collaborate on liquid coffee innovation.
Sara Lee's executive chairman, Jan Bennink, said Sara Lee's North American coffee business, which owns the key Folgers brand, has been foodservice-based and largely unbranded, which has proved a challenge in a competitive market.
"Our decision to sell a major part of this business to Smucker is an example of Sara Lee coffee and tea's renewed focus on sustainable, profitable growth and part of our mandate to create the strongest possible pure-play company," Bennink said.
As a result of the deal, Sara Lee will receive a 10-year income stream totaling about $50 million, plus royalties, that will help it cover research and development and support expenses.
In a statement, J.M. Smucker chief executive Richard Smucker said the purchase strengthens the company's position as a leading North American coffee business. The addition of the liquid coffee focus adds to its desire to compete in all forms of coffee, he said.
The U.S. beverage business generated 2011 sales of $530 million, of which about $285 million was associated with the assets sold to J.M. Smucker. The company currently employs some 690 people, of which about 450 will be transferred to Smucker's payroll following the deal's consummation.
Sara Lee plans to close or sell the remaining assets of its domestic coffee business and will provide an update on the process before the end of this year. The company said it will discontinue its Senseo coffee business in North America at the end of March, with the exception of certain online channels.
As for its bakery business, the U.S. Department of Justice approved the sale to Grupo Bimbo but reduced the sales price to $709 million from $959 million, Sara Lee said. The regulators are requiring Bimbo divest certain brands and assets from Sara Lee, including its Earthgrains fresh bread brand, as part of the transaction.
The deal remains subject to approval by a federal judge and is expected to close on Nov. 5.
Sara Lee reiterated plans on Monday to declare a special dividend of $3 a share on its stock, however the exact timing of that payout is still being determined.