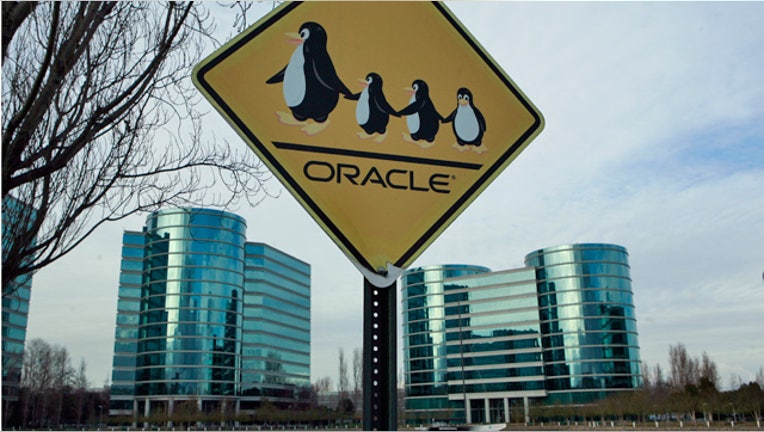 Enterprise software makers Oracle (NASDAQ:ORCL) and SAP (NYSE:SAP) seem to be quickly coming to the realization that in order to keep up with the mushrooming cloud-computing world, they need to loosen the purse strings.
After years of reluctance, these giant technology companies are increasingly turning to large-scale acquisitions to help fend off growing competition in this sector. Just last week Oracle shelled out $1.9 billion to acquire human-resource software maker Taleo (NASDAQ:TLEO).
"These acquisitions are very indicative of how mature and desirable these cloud-based software service companies are. I don't think that's a trend that's going to go away any time soon," said Jeffrey Liu, U.S. technology sector leader at Ernst & Young Capital Advisors.
The course shift appears to have been triggered by the willingness of Fortune 1000 companies to adopt cloud-based services, which allow users to access applications through the Internet as opposed to traditional software that is installed locally.
"This is a model that matches much better the way companies want to consume software as a service as opposed to an asset," said Louis Tetu, co-founder of Taleo, where he served as CEO from 1999 through 2007.
These cloud-based software companies have enjoyed rapid growth in recent quarters and have in some cases steered business away from more mature enterprise companies like SAP and Oracle.
In addition to its takeover of Taleo, Oracle acquired customer relationship management provider RightNow Technologies (NASDAQ:RNOW) for $1.5 billion last October.
Likewise, in December SAP scooped up SuccessFactors (NASDAQ:SFSF), which provides cloud-based human capital management, for $3.4 billion.
"Nowadays if you're a large software provider everybody is moving to the cloud. You don't have a choice," said Tetu, who is now CEO of Coveo.
In addition to taking out the competition, these acquisitions have paved the way for the enterprise software makers to build up their own cloud-based offerings. SAP and Oracle have been adept at building additional features to these services that attract clients.
"A lot of the bigger IT players are starting to purchase a number of other companies that provide them with intellectual property and intelligent operatives to help them start to put together a far more robust, scalable cloud package that they can sell at the enterprise level," said Trevor Nagel, partner and co-chair of White & Case's sourcing and technology transactions group.
Part of the reason why companies have become more willing to buy into the cloud is a greater comfort with the Internet. Ten years ago, chief information officers were understandably reluctant to run mission-critical applications like HR programs over the slower, less reliable Internet.
Industry insiders expect the buying spree is the cloud world to continue and perhaps even accelerate in the coming year or two.
"There are definitely ready-for-primetime companies that will either continue to grow or be acquired," said Liu, who cautioned that there are a "limited number" of large takeover targets. "Some of these very successful enterprise software players are realizing that the only way to catch up is through acquisitions."
While Liu declined to name specific takeover targets, he did point to companies that provide infrastructure software and solutions related to the management and security of the cloud.