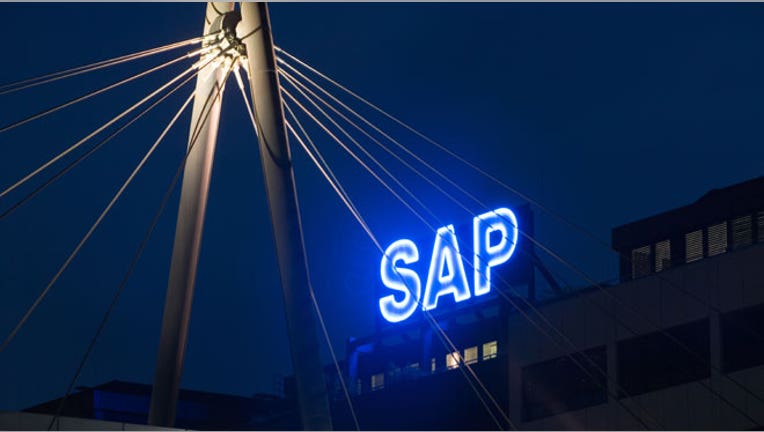 German business software company SAP reported slowing software revenue growth on Friday, citing currency effects and its shift to Internet-based services as it looks to compete with younger, nimbler rivals.
Fourth-quarter revenue from software and software-related services edged up by 3 percent to 4.38 billion euros ($5.95 billion), falling slightly short of consensus estimates of 4.48 billion euros.
Excluding currency effects, the figure still grew by only 8 percent, the slowest rate in a year.
SAP, which is due to publish full quarterly results on January 21, had warned in October that currency fluctuations could curb 2013 profit and revenue, singling out a weakening of the U.S. dollar and Japanese yen against the euro at the time.
Top-line growth is also affected by the switch to cloud computing, which hurts revenue growth because payments for cloud-based services are made in installments rather than in advance. However, that effect is expected to even out in the long run.
Fourth-quarter operating profit, excluding special items, rose 6 percent to 2.09 billion euros, compared with a consensus forecast of 2.1 billion euros. Excluding currency effects, profit would have grown by 14 percent, SAP said.
The figures are in contrast to those of top rival Oracle, which last month reported better than expected results and provided an upbeat quarterly revenue outlook that spurred cautious hope that it is on track to revive growth curtailed last year by slow IT spending.
At 1253 GMT SAP shares were down 1.6 percent at 61.75 euros, the worst performer on Germany's blue-chip DAX index. ($1 = 0.7361 euros)