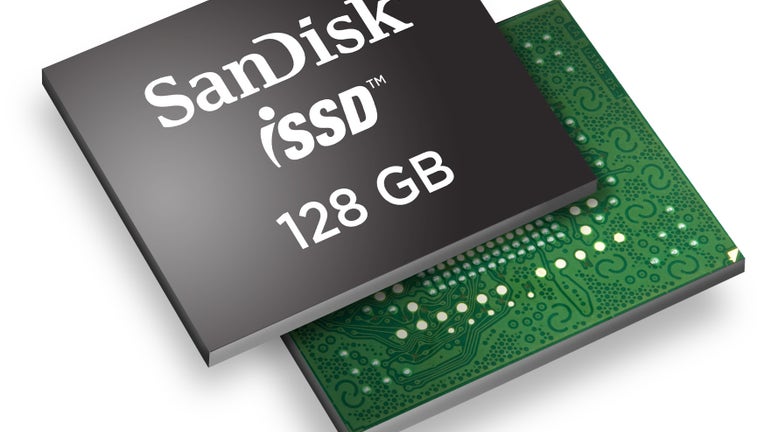 Shares of SanDisk (NASDAQ:SNDK) tumbled more than 13% Friday morning as Wall Street expresses disappointment with the flash memory chip maker's weaker-than-expected results and latest revenue warning.
Reporting after Thursday's close, SanDisk detailed pricing concerns that are eating into its profits and causing more uncertainty about the months ahead. Prices continue to be weighed down by oversupply in the memory chip market.
The gloomy news caused a slew of analysts to lower their price targets on or even downgrade the company's shares.
SanDisk said it earned 63 cents a share on an adjusted basis, widely missing the Street's view of 70 cents. Net earnings retreated 49%. Revenue slumped 7% to $1.21 billion, meeting lowered expectations.
The oversupply issues also caused management to slash its sales guidance for the second quarter in a row. SanDisk is now projecting second-quarter sales of $950 million to $1.05 billion, compared with the Street's view of $1.3 billion.
In the wake of the gloomy report, analysts issued a series of negative research notes on the stock.
Piper Jaffray (NYSE:PJC) downgraded SanDisk to "neutral" from "overweight," while Nomura (NYSE:NMR), Jefferies (NYSE:JEF) and Wedbush lowered their price targets.
Analysts at CLSA downgraded SanDisk to "underperform" from "outperform," saying trouble from mobile customers aren't likely to go away, Dow Jones Newswires reported.
Shares of Milpitas, Calif.-based SanDisk were recently down 12.46% to $35.42 Friday morning. Factoring in the latest dive, the company's shares have lost almost 29% of their value so far in 2012.