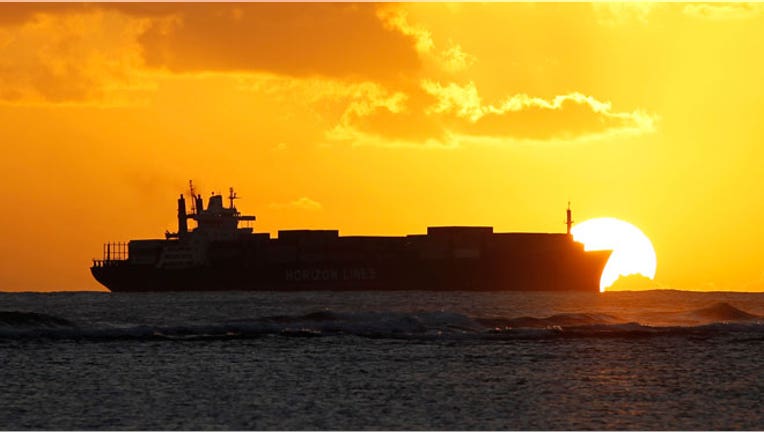 In the latest sign of the impact of tightening sanctions on Iran, Maersk Line, the world's largest container ship company, said it has halted operations into and out of the Islamic Republic.
The development comes as the West has increasingly raised the heat on Iran due to concerns about the country's nuclear program and rhetoric against Israel. The pressure has helped to cripple Iran's economy and caused its currency to plummet in value.
"Due to a combination of E.U. sanctions as well as strengthened U.S. sanctions, it is no longer possible for Maersk Line to conduct business in Iran. Therefore, it has ceased operations into and out of Iran for the foreseeable future," Maersk Line said in an emailed statement.
The Maersk move could create new headaches for Iran's economy as many of its imports are transported by container and bulker ships.
"This is a pragmatic decision based on an assessment of balancing the benefits of doing limited business in Iran against the risk of damaging business opportunities elsewhere particularly the U.S.," a spokeswoman for Maersk told Reuters.
Maersk, which is owned by Copenhagen-based A.P. Moller-Maersk, also told Reuters its business in Iran has involved transporting foodstuffs and other goods that had benefited the general population.
"It is with regret that it is ceasing these activities," the spokeswoman said. "Maersk Line will maintain a dormant business entity in Iran and will look to resume business should the sanctions regime be eased."