Samuel Adams Founder on the Small Business Recipe for Success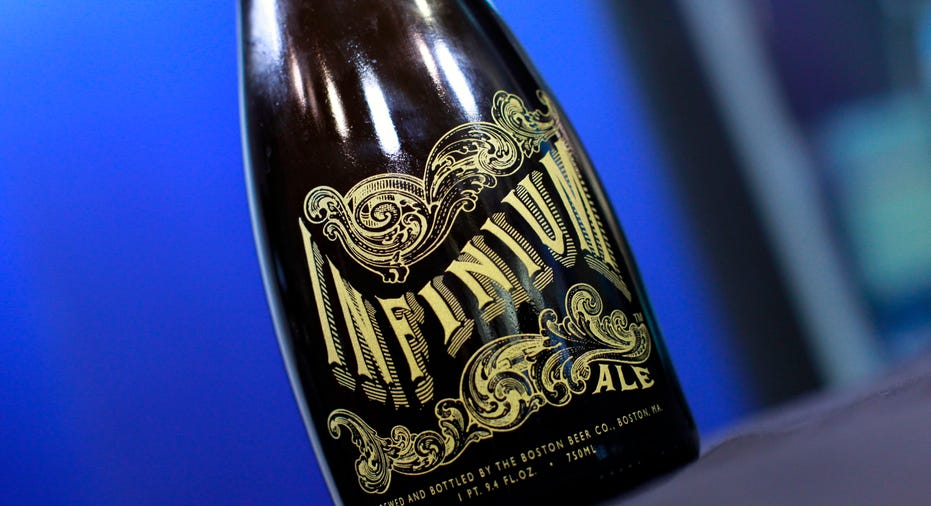 Jim Koch knows a thing or two about creating a business from scratch.
The founder of Boston Beer Company, which makes Samuel Adams beer, started out brewing beer in his own kitchen 30 years ago – and has built it into an 1,100-person company that has captured 1% of the overall beer market.
But despite his company's tremendous growth, Koch still considers himself a small-business person at heart. In this vein, Koch mentors new entrepreneurs through the Samuel Adams Brewing the American Dream program, which provides financing and mentoring to food, beverage and hospitality-related small businesses; he's also giving a keynote address on Friday in Washington, D.C., in honor of National Small Business Week.
As an entrepreneur and a mentor, Koch says small businesses need five critical items in order to achieve success. Here's his recipe for growth:
No. 1: Access to capital.
Koch says small businesses need financing in order to get off the ground and grow, which is one of the reasons why he created the Brewing the American dream program.
"They need loans in particular," says Koch.
No. 2: 'Nuts-and-bolts' advice.
Despite his three degrees from Harvard University and his seven years as a management consultant, Koch says he still made plenty of rookie mistakes when starting the Boston Beer Company. As a result, he says he's recognized the value in passing along advice to new entrepreneurs who are finding their own footing.
"Twenty minutes can make a big difference. Small business owners are chief everything … they're negotiating real estate, trying to design eye-catching packaging, trying to do sales calls, setting up payroll systems and interviewing new employees," says Koch. He says some practical suggestions from more experienced businesspeople can help first-time entrepreneurs navigate uncertain ground.
No. 3: Streamlined local regulations.
Recently, Koch began setting up a small brewery in Miami – and found himself frustrated by the regulatory landscape.
"It could have been up and brewing in half the time if the permitting stuff were streamlined for small businesses. There ought to be a small business ombudsman who can cut the red tape," says Koch.
No. 4: Tax reform.
Koch says the current U.S. tax code penalizes small businesses unfairly.
"Obviously the tax structure on business is way too complicated, and it rewards companies that move overseas versus those that pay taxes here in the U.S.," says Koch. "Small businesses pay the biggest rates, while big businesses take their profits overseas to lower tax jurisdictions. It cries out to be fixed."
No. 5:  More attention.
Koch applauds the efforts of the Small Business Administration in setting up National Small Business Week.
"[The week] is important for a bunch of reasons. It serves as a reminder to policymakers and to the public and customers that small business is the engine of job creation and of economic development in our country," says Koch. "Running a small business is lonely, and this is a reminder that not only are you not alone – there are people rooting for you."