Samsung's Galaxy S4: The Reviews are In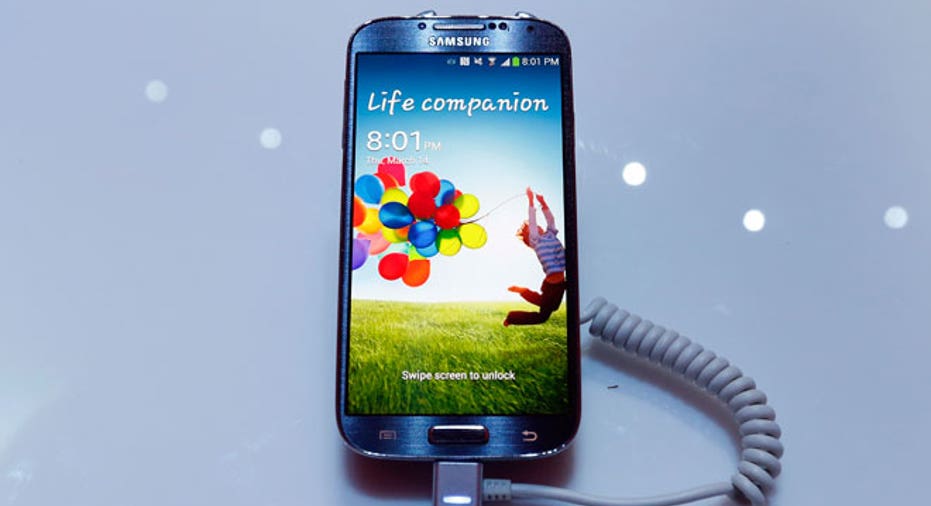 Samsung's newest Galaxy S4 smartphone is just a revamped version of its top-selling S3 phone with a bigger screen and a few software gimmicks, reviewers said.
"The Galaxy is still a beautiful, high-horsepower Android phone,'' New York Times' columnist David Pogue wrote. "But basically, it's an updated Galaxy S3. If this were Apple, who adds the letter S to denote a slightly upgraded model (''iPhone 4S,`` for example), Samsung might have called this phone the Galaxy S3S,'' he wrote.
Samsung unveiled S4 in March in New York. It sports a 5-inch screen, 1.9 GHz quad-core processor and a 13 megapixel camera. It runs on Google Inc's Android platform. The S3 comes with a 4.8 inch screen, a 1.4 GHz quad core processor and an 8 megapixel camera.  Samsung has so far sold more than 40 million S3 smartphones, rivaling that of Apple Inc's iPhones.
"(The S4) looks for all the world like the Galaxy S III -despite having a bigger screen and more horsepower, at 7.9mm and 4.6 ounces it's actually imperceptibly thinner and lighter than the S III. But copying the S III wasn't a good idea.'' Verge's David Pierce said.
AllThingsD's Walt Mossberg said the S4 is a good phone, just not a great one and urged readers to consider the more polished-looking, and quite capable, HTC One, rather than defaulting to the latest Samsung offering.
"It's an evolution of the prior model and despite some improvements, it still is especially weak in the software Samsung adds to basic Android. I found Samsung's software often gimmicky, duplicative of standard Android apps, or, in some cases, only intermittently functional,'' he said.
Galaxy S4 will roll out over the next week on the AT&T and T-Mobile networks in the United States. "This isn't a phone that's going to convert an iPhone user, and current Galaxy S III owners aren't going to miss out on a whole lot as far as features go,'' CNN's Adrian Covert said.
"I don't like holding this phone, and I can't overstate how much that informs the experience of using it. It makes an awful first impression, slippery and slimy and simply unpleasant in your hand,'' Covert said.
The Galaxy S4 is so complicated that Samsung has given it an ``Easy Mode'' for the less mobile savvy users, Dan Rowinski at technology blog ReadWriteWeb wrote.
However, Mashable's  Christina Warren gave the new phone a big thumbs up.
"After spending about a week with the Galaxy S4, I feel it is not only the best Galaxy product to date - it's one of my favorite Android smartphones ever,'' she said.