Samsung Sees Higher 3Q Results, But Hurdles Loom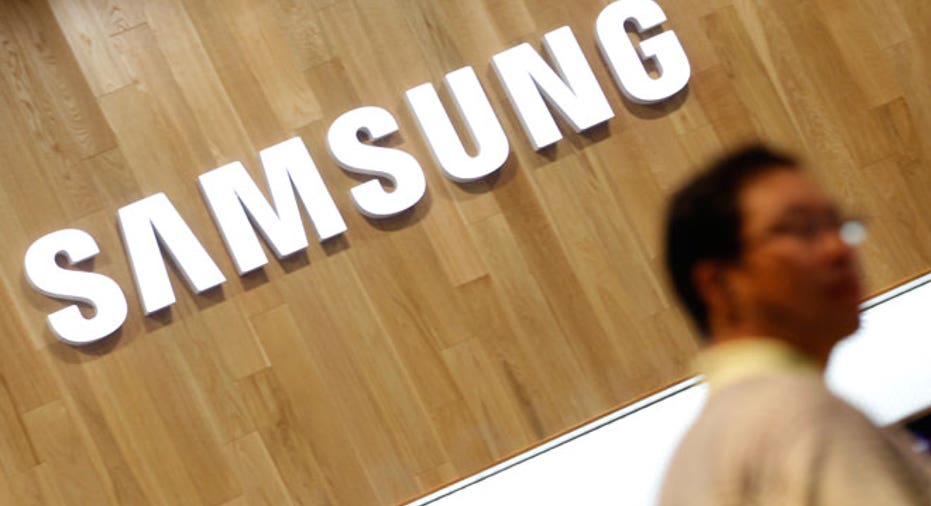 Samsung said it expects profits and revenues to increase in the third quarter amid strength in the Korean electronics giant's smartphone and memory divisions.
The company said it expects to earn about 10.1 trillion won ($9.4 billion) on sales of 59 trillion won ($54.9 billion) in the three-month period ending in September. Wall Street analysts were expecting profits of just 9.9 trillion won. The results would represent a quarter-to-quarter increase of 6% in profits and 2.7% in sales.
"We believe that (third-quarter) earnings support our view that Samsung's smartphone business will be quite resilient despite market concerns," a team of analysts led by CW Chung at Nomura wrote to clients. The Japan-based investment bank has a "buy" rating on the stock.
The Seoul, South Korea-based company is expected to see substantial pickup in its semiconductor segment, with Nomura expecting a 25% increase in operating profits on a quarter-over-quarter basis in the three-month period. The gains come as the firm produces more system memory for mobile phones and tablets.
Meanwhile, prices of PC system memory may jump between 10%-15% in the current quarter following a fire at Hynix's Wuxi factory last month, according to Wedge Partners analyst Jun Zhang. The supply shortage could force Samsung to supply its top-tier clients with the critical computer components first, Zhang said.
Samsung's mobile segment is seen making slimmer gains amid intense competition from competitors like Apple (NASDAQ:AAPL) and HTC. Analysts also worry the smartphone market in the developed world may be saturated, slowing down sales growth and potentially hitting margins as companies make products aimed at developing markets.
In fact, Glen Yeung, an analyst at Citigroup, warned clients Monday about tepidness in sales the    company's premier Galaxy S4 smartphone.
"Despite much fanfare, positive reviews, and strong sales (4M units in its first weekend, 10M units in its first month), Galaxy S4 sales have been characterized as 'good, but not as good as expected,' in our discussions with Samsung," he wrote. "The fantastic shortfall at BlackBerry and Panasonic's decision to exit the consumer smartphone market are evidence that market conditions are indeed difficult."
Meanwhile, Nomura sees Samsung's display unit's operating profits growing about 7% sequentially as newer OLED technology offsets  weaker LCD demand. The company's consumer electronics division is forecast by Nomura to take a 54% quarter-to-quarter hit amid lagging television sales and the impact of a big advance in the South Korean won compared to other major currencies.
Shares of Samsung traded in South Korea are down 7.8% for the year, but have advanced 4.3% from 2012. The KOSPI, Korea's benchmark stock-market index, is just slightly higher over both time periods.