Samsung Outsells iPhone in Posting Record Profit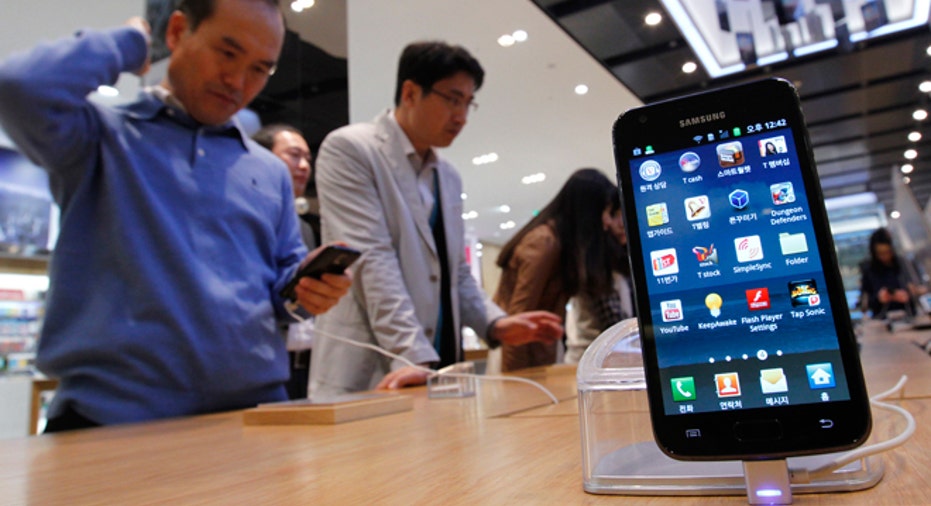 Samsung Electronics reported a record profit that rose 76% in the fourth quarter amid strong smartphone sales.
Samsung, the top seller of cell phones, said its net profit was 7.04 trillion won, or $6.6 billion, up from $3.7 billion in the same period a year ago. The South Korean company's previous record was a $6.1 billion profit in the third quarter.
Revenue increased 18.5% to $52.1 billion from the year-ago period.
Samsung's largest segment, cell phones and telecom equipment, accounted for 62% of operating profit. Analyst have forecast 110 million shipments of mobile devices and 60 million smartphones in the quarter, while Apple (NASDAQ:AAPL) said it sold 47.8 million iPhones in the same period.
Chip sales also saw increased profitability. Operating profit was 14.8%, up from 11.7% in the third quarter.
The television display business, Samsung's smallest unit, turned things around with a 14.3% operating margin after posting a loss one year ago.
Competition is expected to intensify in the television and handset market this year, Samsung said, and the company anticipates weaker smartphone sales in the first quarter due to seasonally low demand.
Samsung added that it is keeping capital expenditures at the same level seen last year.