Samsung Outlook Fuels Galaxy S4 Worries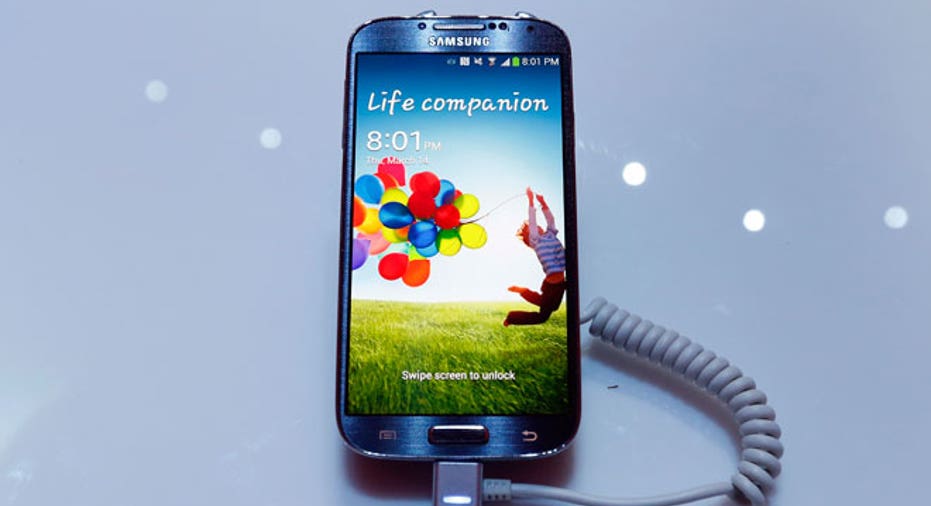 Samsung Electronics, the world's largest smartphone maker, warned Friday that its second-quarter results will likely miss already dampened expectations, fueling concerns over sales of its flagship Galaxy S4 device.
The South Korean tech giant's operating income for the three months ended June is estimated to be $8.2 billion to $8.5 billion, the company said in a preliminary earnings release.
Sales are expected to total about $49.8 billion, up from $41.6 billion.
The Galaxy S4, which features a bigger screen and updated software, was released in April to upbeat expectations that it would further cut into Apple's (NASDAQ:AAPL) market share. The smartphone helped Samsung reclaim its position as the top device maker in the U.S., but concerns that little room is left in the high-end smartphone market have prompted analysts to lower estimates.
With no new Apple device so far this year, the S4 quickly sold 10 million units in its first month. The Galaxy S3 took twice as long to reach that mark.
Analysts anticipated that Samsung's overall smartphone shipments during the latest period were 74 million units. The mobile business accounts for 70% of Samsung's total profit.
Meanwhile, Samsung's television business has suffered from greater competition. Demand for televisions has slowed, and most manufacturers have cut prices to remain profitable.
The company didn't provide a breakdown of earnings by division. Audited results with greater detail are expected to be released later this month.