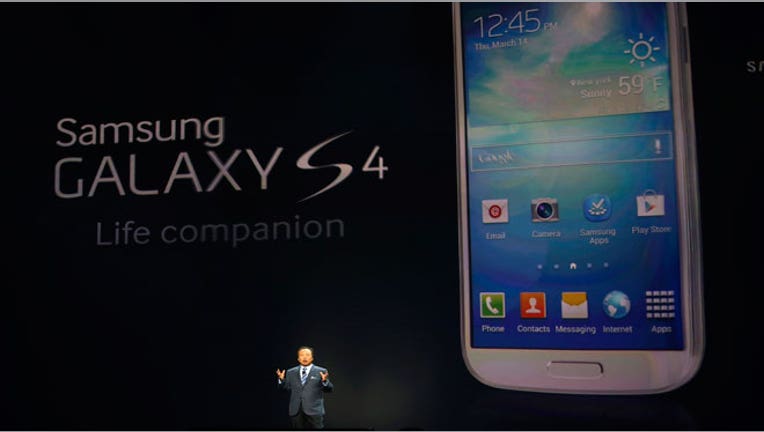 The launch of the new Samsung Galaxy S4 was highly anticipated in many ways.  The previous version, the Galaxy S3, was the first legitimate phone to challenge the dominance of Apple's (NASDAQ:AAPL) iPhone with 50 million S3 devices shipped, according to The Wall Street Journal.  Samsung's Galaxy portfolio helped it leapfrog Apple into becoming the largest seller of global smartphones in 2012, according to IDC.
But there's still a neck-and-neck race each and every quarter.  The game's far from over, especially as we anticipate the iPhone 5S this year.
But with its March 14 launch, the Korean electronics company had much to prove with its S4 unwrapping: it needed a fantastic device to continue its whirlwind momentum; it wanted to continue to signal to the world its might and influence in the industry; and it wanted to justify the "iPhone killer" hype.
Well, it may have accomplished 2 out of 3 of its goals.
Today, analysts are making judgment on the S4, and they are praising some features, including its 5-inch screen and high resolution AMOLED display. The software features were fantastic and drool-worthy with its pause and scroll software, dual camera and air gestures requiring no use of touch to control the phone.  There are predictions 10 million of these units will move in its first month on the market.  The momentum will continue.
But the upgrades are being called evolutionary and not revolutionary. So Wall Street today began a long line of reaffirmation of views on Apple because there was no iPhone killer here.
Gene Munster of Piper Jaffray wrote:  "We view the S4 as unlikely to meaningfully impact iPhone share of the high-end over the full year, but do expect it to take share from other Android phones."
But just as important to the industry was how the phone was launched.  In the last 3 months, the industry has seen some glitzy presentations  to show off new devices, in stark contrast to what was the Steve Jobs way until now.
What Samsung did in a big, albeit in a slightly gaudy way, was flex its power in how it believes gadgets should be marketed.   This company closed the door on the simple, sophisticated way of Steve Jobs and his product launches, where fewer than three execs would take the stage in total, with Jobs taking up most of the time.  There were no strobe lights or big displays.  There was a particular focus on the music that played ahead of the presentation, which always started promptly on time, but there certainly were no singers.  The presentations were crisp, precise and calculated, with Apple revealing only the statistics it wanted to get out. Then, predictably, the big "aha" product reveal and then Jobs with his "oh yes, and one more thing" pause that left room for one more surprise.
Instead, last night, 3,000 spectators crammed into the iconic Radio City Music Hall, which had to come at a much greater cost than Yuerba Buena Center in San Francisco that Apple usually occupies.  An open bar with food and drinks and dozens of  "Samsung girls" clad in matching pearl-embellished uniforms greeted spectators. There was an emcee, Broadway dancers and even a full orchestra.
The presentation shuffled through a handful of company executives, none of whom I remembered, with the focus being on the showbiz performance in front of us.  Actors enacted scenarios in which only the S4 could come to the rescue, like being stranded in China with no local language skills and the Samsung Translator saving the day by getting directions from the Chinese passerby. Oh the suspense of whether the American would make it to the bus stop safely!   And the skits wouldn't stop -- several acts passed by with contrite scenes like a group of girls raving about the calorie counting and pedometer feature on the phone. One performer quipped "but what if I walked and ate cheesecake?"  Eesh
But Samsung wasn't alone in changing the tone. Blackberry had similar flash at its product unveiling in January, with global audiences and an emcee scripting the audience through a similarly painful product-focused demo through role-playing.  Alicia Keys showed up and there was a party-like atmosphere as well.
We all predicted a new era would be ushered in from Apple in the passing of Steve Jobs.  We just didn't know how far his loss would permeate -- that is, with gadget-presentation audiences now suffering through feigned performances and wishing for the "old" days again.