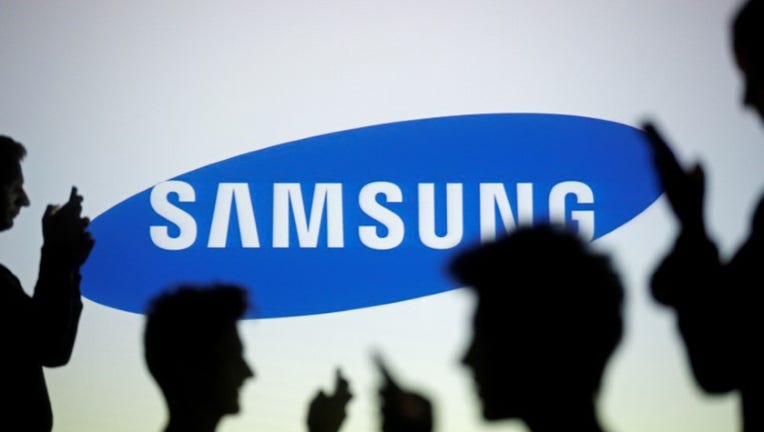 The $720 Galaxy S8, which arrives in stores Friday, boasts more gorgeous screen area than the gargantuan iPhone 7 Plus -- and is nearly as capable as my office computer. Yet it isn't hard to hold the S8 in one hand while riding the train. My thumb can crush all the candy on its far side. And it doesn't look like a paperback stuffed into my jeans.
The S8 is a milestone in the evolution of the phone. Instead of just getting bigger, the phone is becoming more useful by fitting you.
How did they accomplish this? The S8 and its larger sibling S8+ (which costs $840 at Verizon) are nearly all screen. Sure, phones already have a lot of screen. But Samsung attacked the face of this phone with the gusto of a Beverly Hills surgeon. It snipped all but a sliver of the metal forehead and chin and replaced them with screen to make it taller. Then it tucked the OLED screen into the left and right edges, making it spill over like an infinity pool.
Yet I'm torn. To buy the S8 now requires a leap of faith in Samsung. Its software is incomplete: The hyped talking assistant Bixby won't be functional at launch, and we don't know how it stacks up to the Assistant in Google's excellent Pixel phone. There is a decent chance whenever Bixby is ready, Apple will be close to launching a 10th-anniversary iPhone with an improved Siri -- and a whiz-bang screen of its own. Besides, Samsung hasn't made me forget how, for months, every airline in America warned passengers Samsung phones catch fire.
A More Useful Smartphone
This is an important moment for screen tech, which Samsung does better than any other phone maker. Because it no longer needs that frame ("bezel" in nerdspeak), Samsung squeezed a 5.8-inch screen in a form that is taller than the S7 with a 5.1-inch screen. Diagonal measurements can be misleading, but there is a lot more total screen area for reading or watching movies.
This is an ergonomic improvement: A taller phone is preferable to a wider one, because it interferes less with your thumb's ability to grip. And that is a relief, because thumbs aren't evolving as fast as phones.
LG's G6 phone actually went long-screen first -- the S8 goes further by curving it all the way down. In past Samsung designs, like the S7 Edge, the curved screen made the phone feel slippery, but the S8's new symmetrical shape is easier to grip. Still, I wish the phone's back weren't made of glass.
There are new annoyances. It took me a while to get used to the pressure-sensitive home button in the screen, which remains lit up when the phone is locked, but isn't carved into the glass like on an iPhone. And since the fingerprint reader is on the back next to the camera, I smudge the lens a lot. (This is a serious crime against photography, Samsung.) I would use the new iris reader or facial recognition capability to unlock, but they just aren't fast enough on the fly.
Even with that extra screen real estate burning up battery, Samsung managed to improve battery life. In my S7 test last year, I got over seven hours. This year, using the same test and parameters on the S8, I got under 10 hours. That's still short of the iPhone 7, however. (For people who go for a bigger phone, even at the cost of some grip, the S8+ matches performance in most ways and its battery lasted about half an hour longer.)
The S8's evolution in usefulness isn't just about shape. It's got a magic trick for those times when even 5.8 inches aren't sufficient to get work done: It can transform into a surprisingly full-featured desktop computer. Yeah, you read that right. I wrote this column on the phone with a keyboard, mouse and a 32-inch monitor. There are resizable windows, a file manager, even the Android equivalent of a Start menu.
This mode requires Samsung's $150 DeX cradle, into which you plug an HDMI screen and USB peripherals. There were a few rough edges, but for the most part I marveled at how smooth it was to use, and -- with access to my whole mobile life -- at times superior to my Windows laptop.
With Android, this desktop has access to apps that are core to my life. Some, including Microsoft Office and Adobe Lightroom, are updated to take advantage of desktop mode. Most other apps are just stuck as vertical windows, but are still somewhat usable. The only app that wouldn't open for me at all was Spotify.
Why I'm Torn
These fundamental evolutions might be enough to make me overlook that the S8 costs $50 more than last year's S7, and has only a marginally improved rear camera (which was already great).
But -- and this is a super awkward "but" -- it is hard to recommend the S8 when it is incomplete. It is increasingly clear the future involves operating smartphones (and lots of other things) with our voices. Bixby's voice control, which Samsung bills as an improvement on Google's Assistant and Apple's Siri, won't be in the phones arriving in the U.S. Friday. And Samsung has a checkered history with software sometimes making its phones more confusing. Software is what gives an edge to Apple's iPhones and Google's own upstart Android phone, the Pixel. (Google's Assistant works on the S8, but is limited. For example, you can't call "OK Google" while the phone is locked and unplugged.)
And I wish Samsung would be more transparent about the changes it has made to ensure the S8's batteries don't catch fire. It has a new 8-point plan to test for manufacturing defects, but it's difficult to evaluate its impact in the secretive electronics industry. Samsung says it has an advisory group of outside experts, yet it hasn't been able to put any of them on the phone with me.
As strong presales of the S8 have shown, loyalty to Samsung phones seems to be relatively fireproof. The S8, like its predecessor, allows you to add your own storage for far less than makers like Apple charge to build it in. It hasn't messed with the standard headphone jack. The company's proprietary payments service, Samsung Pay, works at cashiers sporting new tech, and old magnetic card-swipe tech. And the S8 plugs into Samsung's newest Gear VR headset and controller (sold separately for $130 or free with some phone deals), by far the best way to dabble in VR games and experiences without investing thousands in a home VR rig.
Customers are also loyal because -- despite Apple's reputation -- it is actually Samsung that has been on the leading edge, particularly with evolving the design of phones. That is clearly the case with the S8, which pushes the whole smartphone game forward in ways I expect will soon become the new normal.
By Geoffrey A. Fowler