Samsung Galaxy S II Hands-on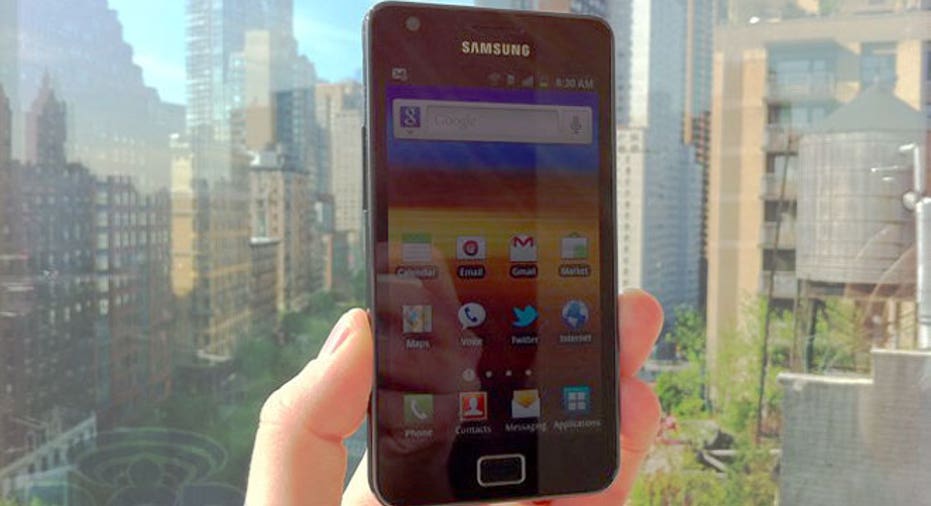 We didn't just grab a Samsung Infuse 4G last night, we also took possession of the company's latest flagship Android device, the Samsung Galaxy S II.
This particular device supports AT&T's 3G 4G bands which is a welcome feature, and while it looks nearly identical to the Infuse 4G, we have to say… this is now our favorite Android device out of Samsung.
See more photos of the Galaxy S II on BGR.com
With a 1.2GHz dual-core processor, 8-megapixel camera, and Android 2.3 Gingerbread all stuffed into a 8.49mm thin body, this phone is the one to beat.
Samsung's 4.27-inch Super AMOLED Plus display looks great on here, and the TouchWiz UI doesn't seem to get in the way too much — at least not like it used to.
With that said, Samsung's included keyboard is useless due to its lack of autocorrect as you type — we really need to see this fixed as soon as possible. Battery life seems to be more than adequate in the limited time we've spent with the phone; specifically, standby time seems like it could go for days.
This content was originally published on BGR.com
More news from BGR:- iOS 4.3.3 jailbreak now available with redsn0w- Sony's CEO apologizes for security breach, will offer free month of PSN service- Foxconn asks employees to sign 'anti-suicide pledge'