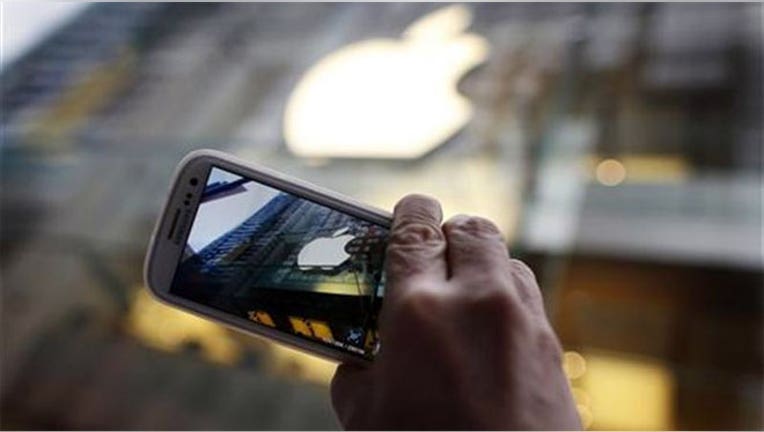 Lawyers for Samsung Electronics Co Ltd filed a redacted copy of a 10-year patent licensing agreement between Apple Inc (NASDAQ:AAPL) and Taiwan's HTC Corp in a U.S. court late on Wednesday following a judge's order.
The Korean electronics company had earlier filed a motion to compel Apple -- with which it is waging a bitter legal battle over mobile patents across several countries -- to reveal details of a settlement that was made with HTC on November 10 but which have been kept under wraps.
The court last month ordered Apple to disclose to Samsung details of the legal settlement that the iPhone maker reached with HTC, including terms of the 10-year patents licensing agreement.
Legal experts say the question of which patents are covered by the Apple-HTC settlement, and licensing details, could be instrumental in Samsung's efforts to thwart Apple's subsequent quest for a permanent sales ban on its products.
The redacted copy excludes key specifics such as the royalty payments HTC would have to make to Apple for using some of the U.S. company's patents. Also excluded are details of some of HTC's covered products that were part of the licensing deal.
The court order had stated that "only the pricing and royalty terms of license agreements may be sealed."
However, Samsung lawyers said in the filing that they had withheld a few other details of the licensing agreement as requested by Apple and HTC.
As per the Apple-HTC agreement, the licenses do not include Apple's design patents, according to a filing made with the District Court of Northern California.
Apple and HTC also agreed to fully paid-up, royalty-free, non-exclusive, non-transferable, non-sublicensable licenses to certain of the other's patents.
Apple has agreed not to initiate legal action over some of HTC's covered products. The details of the products were not disclosed.
The copy of the Apple-HTC deal filed with the court "incorporates redactions HTC requested and the redactions Apple requested, which are a subset of HTC's redactions. Samsung takes no position on whether the redactions are appropriate at this time," Samsung's lawyers said in a filing.
If all the Apple patents are included -- including the "user experience" patents that the company has previously insisted it would not license -- it could undermine the iPhone maker's efforts to permanently ban the sale of products that copy its technology.
In a previous court filing, Samsung argued that it was "almost certain" that the HTC deal covered some of the patents involved in its own litigation with Apple.
The case in U.S. District Court, Northern District of California, is Apple Inc v. Samsung Electronics Co Ltd et al, No. 11-1846.
(Reporting by Sakthi Prasad in Bangalore and Poornima Gupta in San Francisco; Editing by Richard Pullin and Ted Kerr)