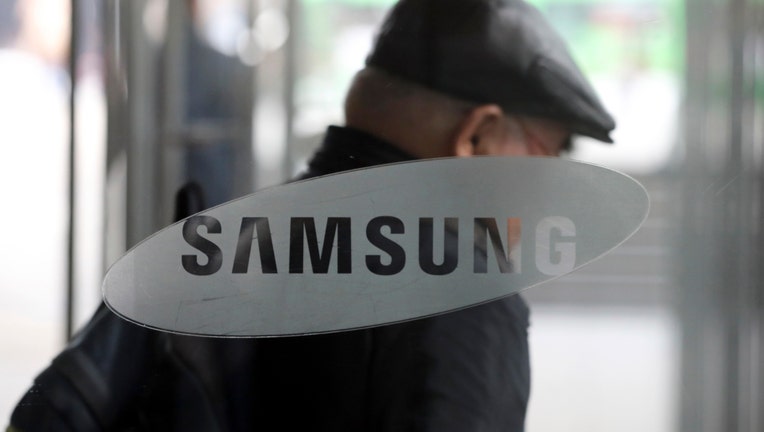 SEOUL -- Samsung Electronics Co.'s thriving components business is keeping it financially prosperous, prompting the company to forecast strong first-quarter earnings growth despite political turmoil ensnaring the South Korean conglomerate back home.
The technology giant on Friday said it expects first-quarter operating profit of 9.9 trillion won ($8.8 billion), a 48% increase from 6.7 trillion won in the same period a year earlier. Samsung estimates revenue will remain flat at around 50 trillion won for the first three months of 2017.
Final earnings results will be released later this month.
The world's largest smartphone maker has survived a global slowdown in handset sales -- and its costly recall last year of Galaxy Note 7 devices -- by profiting from its strong positions in memory chips and flexible displays. Those two businesses accounted for about 68% of Samsung's overall operating profit during the final three months of 2016, a reversal from previous years when smartphones were the largest contributor to earnings.
More from FOXBusiness.com
The stable flow of components profits comes as Samsung's de facto leader, Lee Jae-yong, stands trial beginning Friday over his alleged role in a bribery scandal roiling South Korea. Mr. Lee has denied wrongdoing.
Demand for Samsung's essential components has remained robust during the explosion of internet-connected devices, which need memory chips to operate or store content, and a growing consumer preference for sleeker smartphones. Samsung will be an initial flexible-display supplier for rival Apple Inc.'s iPhone coming out later this year, The Wall Street Journal reported in February.
Samsung's recall of Galaxy Note 7 devices eroded trust with consumers and cost it $5 billion. But the outlook for the Suwon, South Korea-based firm's mobile division got a boost last week after unveiling its newest flagship phone, the Galaxy S8. The phone won strong initial reviews and booming sales would signal consumers have moved on from last year's Galaxy Note 7 fiasco.
The Galaxy S8 hits shelves on April 21.
The company delivered first-quarter earnings growth despite not benefitting from sales of the Galaxy Note 7, a high-end device that retailed for nearly $900 and long raked in huge profits. Samsung hadn't released a high-end handset since last spring's launch of the Galaxy S7, which despite the branding damage, managed to become the company's all-time best seller with around 50 million shipments.