Samsung Blows Past Apple, Takes No. 1 Smartphone Spot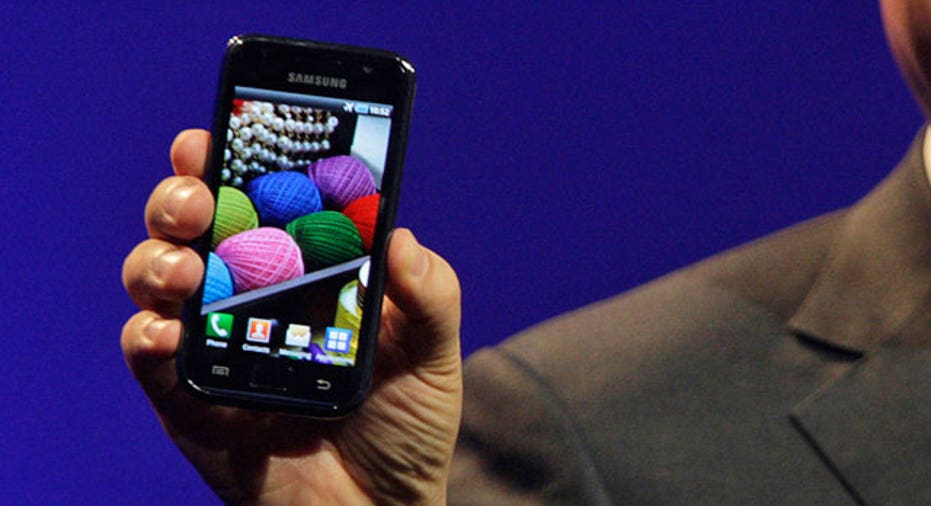 Following Samsung's third-quarter earnings report on Friday morning, the South Korea-based electronics giant is now confirmed to have passed Apple to become the top smartphone vendor in the world by volume.
Keep up with the latest technology news on the FOX Business Technology Facebook page.
Reports from last week suggested Samsung had bested Apple's stalled smartphone shipments during the September quarter to take the No. 1 spot, and now Samsung has confirmed that it surpassed the 17.1 million iPhones Apple shipped by a wide margin.
Headed by the company's popular Galaxy S II line of handsets, Samsung shipped 27.9 million smartphones last quarter, nearly 10 million units better than Apple's performance by volume. Apple spent just one quarter as the world's top smartphone vendor when it shipped 20.34 million iPhone handsets in the second quarter of 2011. Samsung first began selling smartphones just last year and it has already become the global leader.
According to market research and consulting firm Strategy Analytics, Samsung's stellar quarter drove huge growth in worldwide smartphone sales. "Global smartphone shipments grew 44 percent annually to reach a record 117 million units in Q3 2011," Strategy Analytics Senior Analyst Alex Spektor said in a press release. "Samsung shipped 28 million smartphones and overtook Apple to become the world's largest smartphone vendor by volume with 24 percent market share. Samsung's rise has been driven by a blend of elegant hardware designs, popular Android services, memorable sub-brands and extensive global distribution. Samsung has demonstrated that it is possible, at least in the short term, to differentiate and grow by using the Android ecosystem."
Samsung reported an operating profit of 4.25 trillion won in the third quarter as smartphone shipments quadrupled the same period last year.
This content was originally published on BGR.com
More news from BGR:- HTC likely biggest loser from Sprint iPhone deal- Apple slides to No. 5 as ZTE sees Q3 mobile phone sales surge- LG and Samsung hit speed bumps with iPad 3 displays