Salesforce Raises Full-Year Revenue Forecast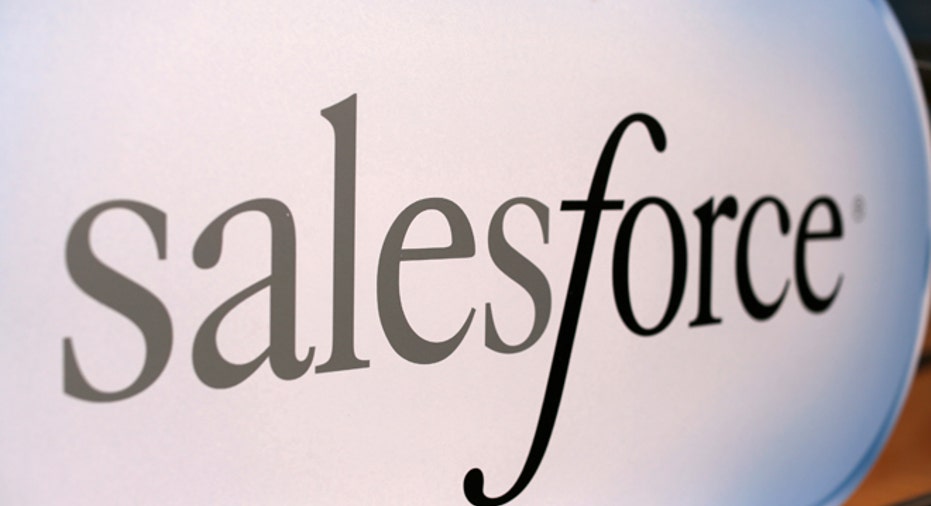 Salesforce.com Inc (NYSE:CRM), the subject of takeover speculation for the past few weeks, raised its revenue forecast for the full year, after the cloud software company reported a profit for the first time in seven quarters.
Shares of the world's biggest maker of online sales software were up nearly 4 percent in extended trading.
Bloomberg reported last month that Salesforce had been approached by a potential buyer.
SAP <SAPG.DE> Chief Executive Bill McDermott, however, said on Tuesday that Salesforce was richly valued and was unlikely to be bought.
SAP, along with Microsoft Corp (NASDAQ:MSFT), Oracle Corp (NYSE:ORCL) and IBM (NYSE:IBM), have been touted as potential acquirers of Salesforce, which has a market value of about $45.6 billion.
The company said on Wednesday unbilled deferred revenue — a critical measure of contracts closed with business customers, but off-balance sheet — jumped 31 percent to $3.06 billion in the first quarter ended April 30.
Revenue increased 23 percent to $1.51 billion from $1.23 billion.
"There was particular strength in service cloud, which is their second-largest revenue source," FBR Capital Markets analyst Samad Samana said.
"Marketing cloud, which is something they've only been doing for the last few years, was another high growth area in the quarter."
The company reported net income of $4.1 million, or 1 cent per share, compared with a loss of $96.9 million, or 16 cents per share, a year earlier.
Excluding items, the company earned 16 cents per share.
Analysts on average had expected the company to earn 14 cents per share on revenue of $1.5 billion.
Salesforce said it now expects revenue of $6.52 billion-$6.55 billion for the year ending January 2016, up from $6.48 billion-$6.52 billion that it forecast in February.
Analysts on average were expecting full-year revenue of $6.51 billion, according to Thomson Reuters I/B/E/S
Salesforce shares have risen about 5 pct since Bloomberg said on April 29 that the company had been approached by a suitor.
(Reporting by Devika Krishna Kumar and Subrat Patnaik in Bengaluru; Editing by Joyjeet Das)