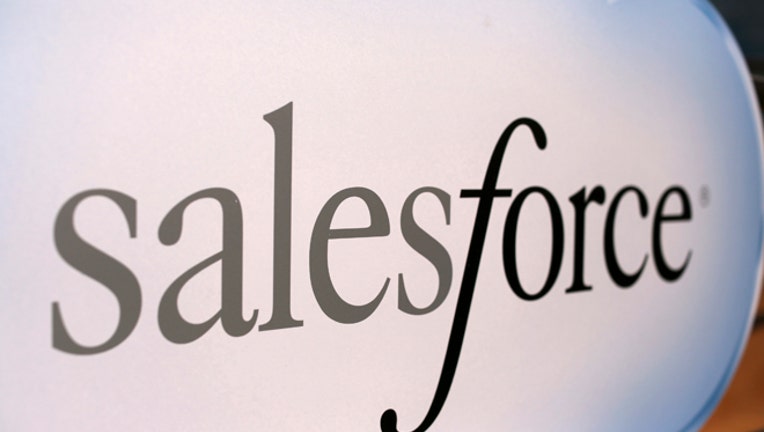 Salesforce.com Inc.'s (NYSE:CRM) fiscal first-quarter loss widened as the cloud-based software vendor's expenses offset revenue growth.
But shares of the San Francisco software start-up rose nearly 3% in after-hours trading as the company issued a bright outlook for the current quarter and raised its guidance for the year. The company stock was $54.25 in recent after-hours trading.
The company has been expanding beyond its traditional sales-management offerings.
For the current quarter, Salesforce.com sees adjusted profit between 11 cents and 12 cents a share on revenue of $1.285 billion to $1.290 billion, compared to Wall Street's view of 12 cents a share and $1.27 billion in revenue.
For the year, the company now sees revenue between $5.30 billion and $5.34 billion, up from the prior projection of $5.25 billion to $5.3 billion. Adjusted profit for the period is projected between 49 cents to 51 cents a share.
For the quarter ended April 30, Salesforce.com reported a loss of $96.9 million, or 16 cents a share, compared with a prior-year loss of $67.7 million, or 12 cents a share. Excluding stock-based compensation expenses and other items, adjusted profit was 11 cents, from 10 cents a share a year earlier.
Revenue increased 37% to $1.23 billion.
In February, Salesforce.com projected adjusted earnings between nine cents and ten cents a share on about $1.21 billion in revenue.
Gross margin narrowed to 76.2% from 76.6%. Total operating expenses, meanwhile, rose 36%.
Subscription and support fees, which makes up the largest share of the top line, climbed 36%. Professional services and other revenue increased 32%.
Deferred revenue, which measures future revenue from its subscription-based business model, rose 34%.
Shares closed at $52.89 Tuesday, up about 13% over the past 12 months.