Sales surge for global carmakers in China, Honda overtakes rivals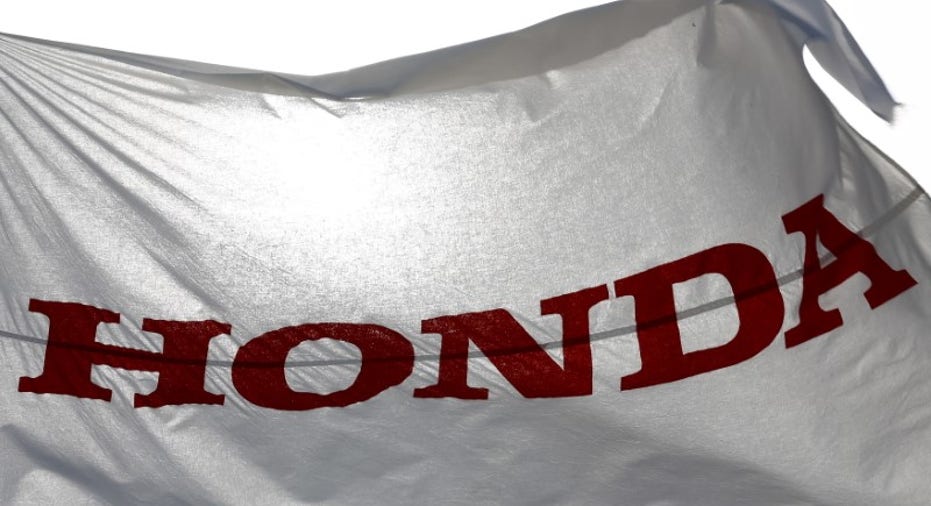 Sales surged for global automakers in China in 2016 as consumers rushed to buy cars to make the most of a tax incentive, with Honda Motor Co Ltd <7267.T> seeing a particularly brisk pace of business ahead of Ford and Toyota Motor Corp <7203.T>. 7203.T>7267.T>
Toyota has traditionally led Honda in China - the world's largest auto market - but last year Honda sped past with a year-on-year sales growth of 24 percent to 1.25 million vehicles, helped by a steady stream of fresh models particularly in the hot sport-utility vehicle segment.
Toyota reported an 8.2 percent rise in 2016 sales. The automaker expects to sell at least 1.2 million vehicles this year, roughly flat with 2016.
Ford reported a growth in China sales of 11.9 percent to 1.24 million vehicles in 2016, not including sales of its premium Lincoln brand, according to a Reuters calculation.
All three companies, however, continued to lag sales by Nissan <7201.T> in China. Nissan's sales grew 8.4 percent to 1.35 million vehicles in the country last year. 7201.T>
Earlier this week, General Motors Co and its joint venture partners reported sales of 3.87 million vehicles in China for 2016, up 7.1 percent, cementing the country's position as the U.S. automaker's top market for a fifth consecutive year.
Demand for cars in the Asian country got a shot in the arm last year from China's move to cut taxes on small-engine cars.
The tax incentive, which halved the purchase tax on cars with engines of 1.6 liters or smaller to 5 percent, is now being rolled back. The tax will rise to 7.5 percent this year before returning to 10 percent in 2018 - a move analysts say will prevent a steep drop in sales growth.
(Reporting by Jake Spring; Additional reporting by Norihiko Shirouzu and Beijing monitoring team; Editing by Himani Sarkar)